Pajama Time! | San Jose Bay Area Glamour & Boudoir Photography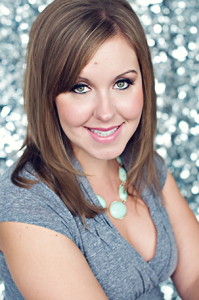 The pages of this blog are often filled with all kinds of gorgeous lingerie, but this is the time of year when my appreciation grows for straight-up cozy pajamas.
My husband and I left for Hawaii on November 3, which was just a few days after Halloween and was also the day we turned the clocks back. Apparently while we were gone all of the Christmas elves were out and it became full-on holiday season. It's time for Christmas music, holiday lights, and red cups at Starbucks. It's also this time of year that my 87-year-old Grammy starts pestering everyone in the family for a Christmas list.
I've been making Christmas lists for Grammy ever since I was old enough to circle stuff in a catalogue. As a kid I loved making the annual Christmas list. Grammy loves gift-giving more than anyone I know, and she always bought everything on my list. As an adult it's a bit more troubling. What's reasonable to ask for? What stores are in a ten-mile radius of her house? What can she buy on QVC?
Each year it seems like pajamas always make the list. Gap Body and Victoria's Secret are usually the winners since Grammy has both stores nearby and the prices are fairly reasonable. While pajamas feel like a kind of generic grandma gift, I love getting them. They're not something I typically buy for myself, and having a brand-new pair of Christmas pajamas makes me feel like a kid again.
Here are a few favorites I found while browsing for my Christmas list this year. A couple of these are a bit more of a splurge (I'm talking to you gorgeous and cozy Anthropologie robe!), which I won't be asking Grammy for, but it's always fun to dream isn't it?
The flannel slip was actually on my Christmas list last year and I love it. While it seems like an impractical piece of clothing (kind of like that short-sleeved pea coat I own), it's perfect for Northern California nights. It reminds me of the soft and cozy like the flannel pajamas I had as a kid growing up on the chilly East Coast, but isn't too hot, and is much cuter.
This year, I'm going with the Fireside Thermal Sleep-Shirt from Victoria's Secret. I like the idea of being warm and cozy on top, but my legs always get hot in bed, so it's perfect.
What are your favorite cozy PJs?
Nicole