Fashion Friday Inspired by Absinthe | San Jose Boudoir Photography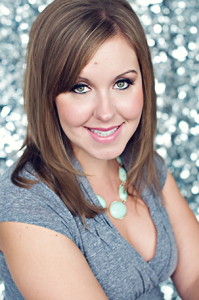 Last week I took my first trip to Las Vegas, and though I missed out on last week's Fashion Friday post, I couldn't wait to get back for this one.
Since my partying days (which were relatively tame to begin with) are behind me, I'm not crazy about heat (it was 109 F!!) and I'm not much of a gambler, I wasn't sure how I'd feel about Las Vegas. Everyone says you have to go at least once, so I jumped at the chance to go for a short girl's getaway.
Having lived in both downtown Boston and Manhattan, sometimes I miss the hustle and bustle of city life, and Las Vegas was just what I needed to make me appreciate California again, but still have a fabulous time.
It's funny how things like long lines for everything (an hour to check in at hotel!!) and drinks at Starbucks costing at least $1.50 more each, are quickly erased from one's memory. Aside from all of that, Las Vegas is a fabulous city.
Everyone raves about the Vegas shows, and those truly were the best part. We had only booked tickets for Michael Jackson ONE, and it was so amazing, we decided we should try to hit up another show the next night.
After asking several taxi drivers and waitresses, we settled on Absinthe, and I'm so glad we did! Everyone we talked to said Absinthe is impossible to describe, but totally worth seeing, and I'd have to say they're right. The website calls it an "acro-cabaret variety show" and I'd describe at as an "adult circus/comedy/burlesque show." (Here's the trailer if you're curious.)
It's taking me quite some time to get to the point of this, but what I'm getting at is that the costumes were fabulous and immediately made me think of how awesome they'd be for a boudoir session.
While I'm personally not crazy about nipple tassels (which there were a lot of), I really loved many of the other pieces. Some of my favorites were the thongs with intricate rear details, and the super-sexy corsets.
You really need to see the show for yourself, but I scoured the internet for some burlesque-esque outfits that I think would be awesome to rock for a photo session. Starting with the least expensive, here are some of my favorites:
Frederick's of Hollywood – Caged Lace Open Panel Panty
Curvy Girl Lingerie – Breathtaking Satin and Rhinestone Corset
Agent Provocateur – Sandra Suspender
Feeling inspired by these extra sexy pieces? Give us a call or shoot us an email to set up a session today!
Nicole

Keep updated on all that is happening with Boudoir Coterie by joining our VIP Mailing list. You'll also be the first to hear about upcoming events and specials, be privileged to VIP only offers, makeup and fashion tips and much more! P.S. We do not share or sell your info and you can unsubscribe at any time!