Fashion Friday – Summer Sales | San Jose Boudoir Photography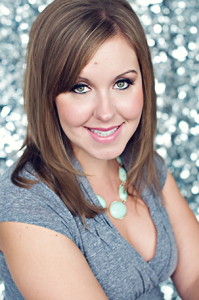 Happy Friday!
I don't know how it happened, but Fall is already creeping up on us. As someone who hasn't been a student for a long time, doesn't have kids, and lives in the land of perpetual summer, I get pretty bummed when I start to see the telltale signs of Fall. I guess I should clarify and say the "commercial" signs of Fall, like the back-to-school displays that go up at the end of July, since there are actually zero signs of Fall here in Southern California.
I actually really miss Fall in good old New England where I grew up, but somehow this back-to-school display in July makes me a tiny bit sad. Thankfully, there's an awesome silver lining (okay, I know it's not THAT bad anyway) – summer sales!
Ahh yes. I love sales! Summer sales are even more awesome in Southern California because I can buy things on clearance that I can still wear in the coming months, but even if you live somewhere where that isn't possible, there's always lingerie! Colors and styles might vary a little by season, but lingerie is lingerie all year round.
I've been doing a ton of summer sale browsing online (who goes to the mall anymore?), so I thought I'd share a few of my favorite sales and finds.
One of my favorite stores to browse for sales is Anthropologie. I love their clothes, but most are ridiculously expensive, so I almost everything I own from there was a gift or purchased on sale. Their site also has really great user reviews, which I find super helpful. I have purchased a few nighties from there over the years and they are SO comfortable and cute. I love this body suit they have on sale now. It's simple, sexy and fairly tame in the front, but is unexpectedly revealing from behind.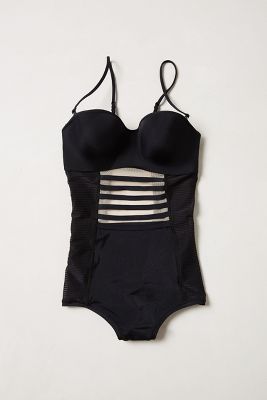 Next up is Journelle. I have to admit, I feature their lingerie on this blog a lot, but I've never actually purchased anything from them. What I love is that they have a HUGE selection, lots of fun styles, and a variety of price points (though they're still kinda on the high-end). I might just have to finally splurge on something from their summer sale. Most of their sale items are bras and panties in every color you could imagine. Here's one of my favorites.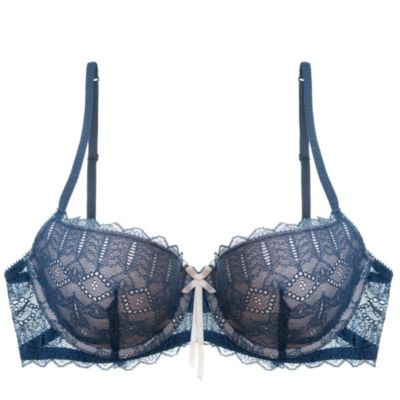 Gap Body isn't typically the first place I think of for lingerie, but I like how most of their pieces look cute and comfortable and are more reasonably priced. It's definitely more every-day than special occasion stuff, but isn't that what most of us wear most frequently anyway? Here's a cute comfy nighty that totally fits the bill.
If you're looking for something extra special, there's always the La Perla outlet. Most prices are still pretty hefty, but definitely help make these gorgeous pieces just a little more attainable. Here's one of their more "affordable" pieces, which is still totally gorgeous!
And finally, since Boudoir Coterie is a big fan of the Dita Von Teese line at Bloomingdales, I have to mention that a few of her pieces have made it to their sale section!
There are so many great summer sales, I could go on forever, but I won't. Have you scored any awesome lingerie deals lately? Let us know in the comments…and perhaps think about a boudoir session to show off your new pieces.
Nicole