Curvy Girl Lingerie Fashion Show | San Jose & Campbell Boudoir Photographer
Happy Humpday, everyone!
Today we have a fun announcement…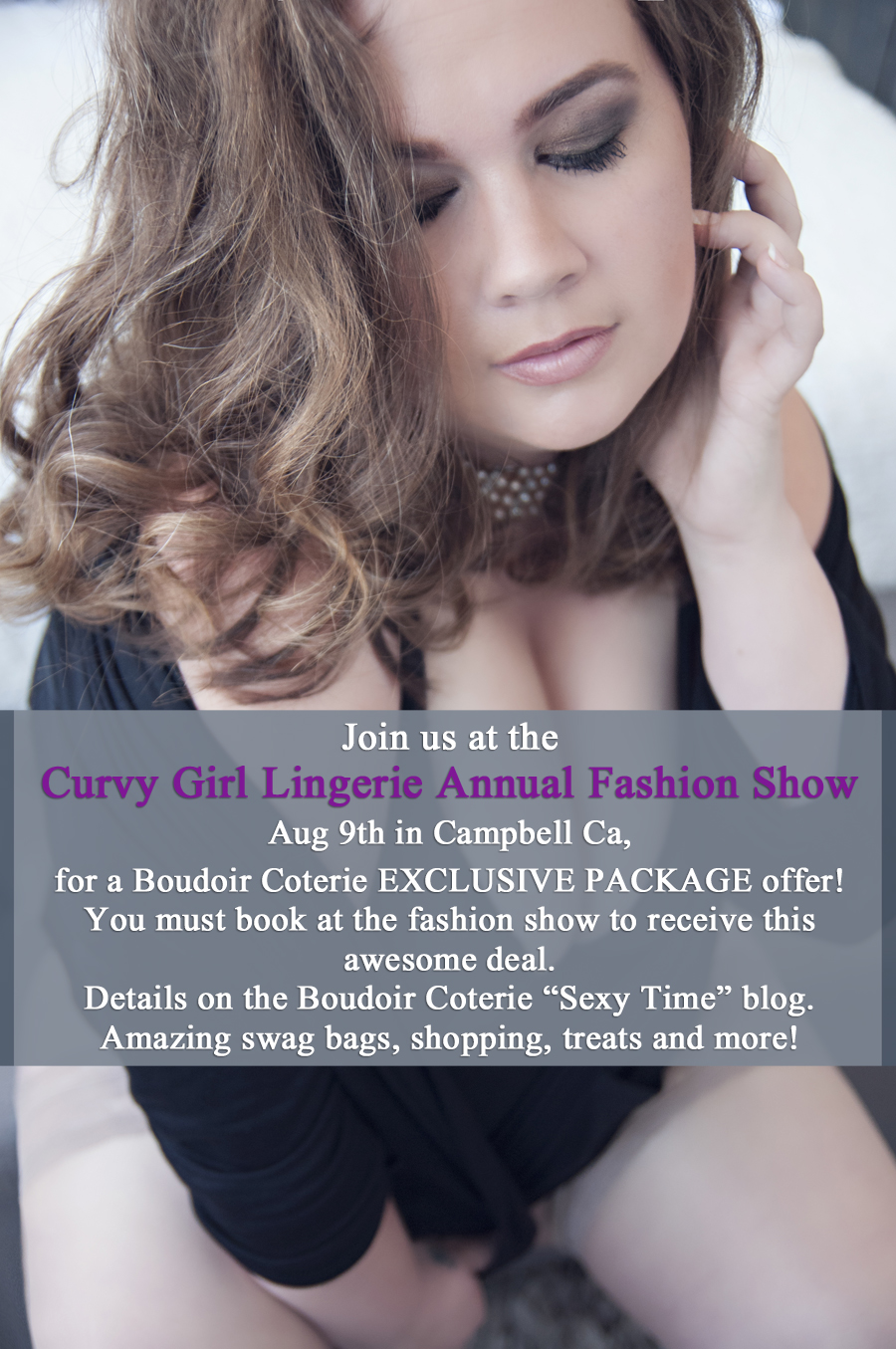 August 9th is the annual Curvy Girl Lingerie Fashion Show!
If you have never been it is a blast!!! Lelo is the main sponsor again this year and last year they gave full size toys in the swag bags! Lelo products are top of the line, sleek, classy and yes, expensive. But so worth it and WORTH the Show ticket price. But enough about Lelo, Boudoir Coterie is offering a show only special so you HAVE to be in attendance to book!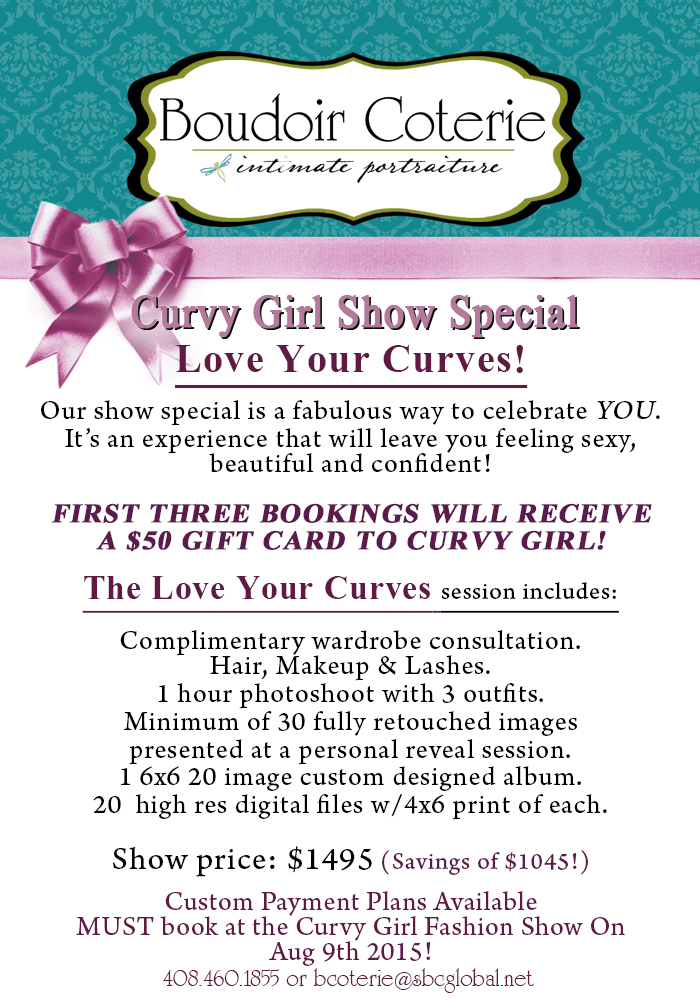 You wont want to miss this fun and fabulous event! Feel free to contact me with any questions and see you there!!!


Keep updated on all that is happening with Boudoir Coterie by joining our VIP Mailing list. You'll also be the first to hear about upcoming events and specials, be privileged to VIP only offers, makeup and fashion tips and much more! P.S. We do not share or sell your info and you can unsubscribe at any time!