Let's complete your Summer Style!!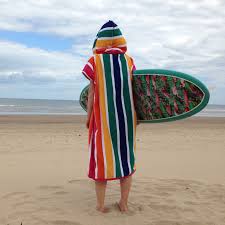 Face it, besides a swimsuit, sunblock, and bag, you NEED something to dry off with and something to throw on between destinations without having to worry. Without a great towel and a beautiful cover up, you simply are not prepared for summer. Here's are some great ideas to complete your summer and make it as sensational as possible.

Starting with the most important of course…
Towels!!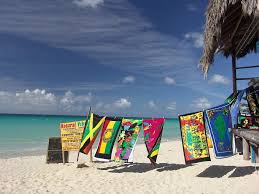 Don't just think of them as a way to get dry or lay on the hot sand. Think of it as an extension of yourself. Everything you love can be reflected through your towel. No matter what it is or how crazy! Here are the latest trends for Summer!!

You're an Animal!!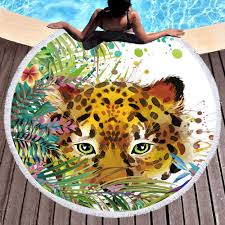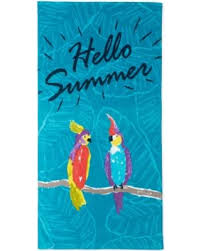 Animal prints are always a blast. But you can go one step further with a print of your favorite animal (even if it's your very own pet.)

Happy Hour!!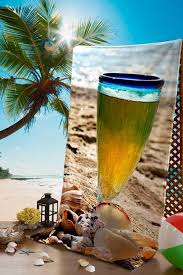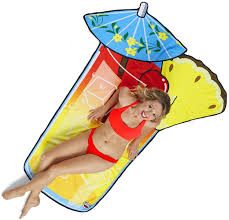 Wet your whistle with a good cocktail while laying poolside on one. It's a refreshing way to have a little fun with your summer.

Food for Thought!!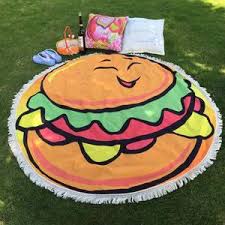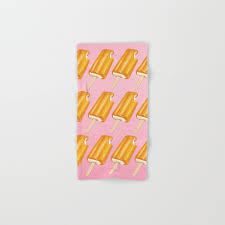 What's a summer outing without a good feast? Make your summer more delicious with a fantastic food towel shaped like your favorite treats.

Tribal Connection!!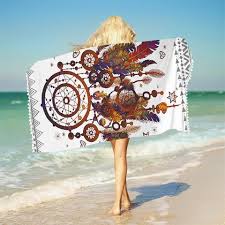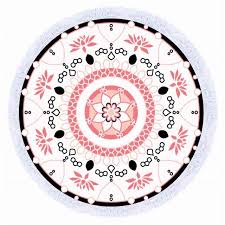 Bring back the spirit of the native culture and feel free and easy while walking on the beach or laying on the grass and dream the day away.

Little Mermaid!!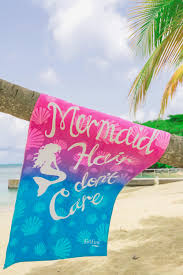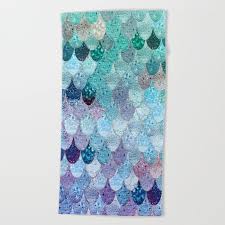 Be apart of a beautiful, magical world that only exists in the purest imagination and feel one with the sea and the summer.

Leave A Message!!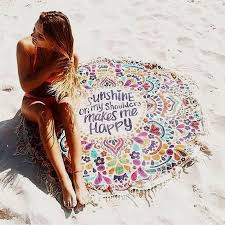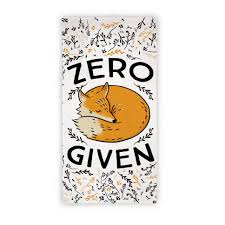 Make a statement and don't be shy about conveying exactly what you want for your seasonal experience. Be creative while staying cool and dry.

Flower Child!!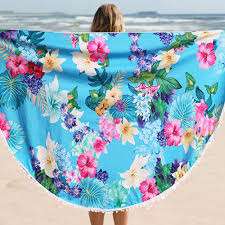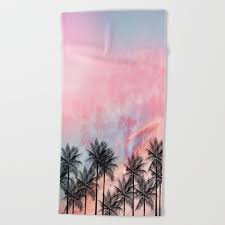 Get in a natural state of mind by bringing the palm trees and tropical flowers with you to every summer destination.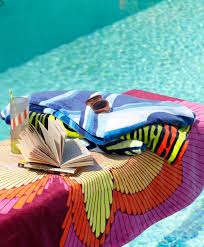 Now that you're set with an awesome beach towel…

It's time for the chicest part of summer…
CoverUps!!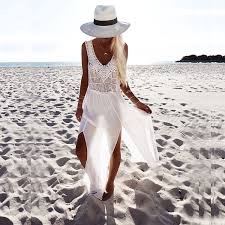 Of course, it's easy to just wrap a towel around you and walk around. But it is not the most practical nor the most fashionable. The towel always falls off and drips and gets sand all over the place. If you want your summer fun to continue without worry then there here are the latest trends for every personality.
CoverUps!!
Animal Instinct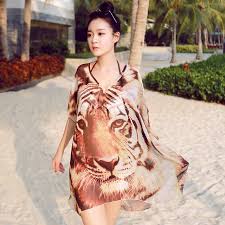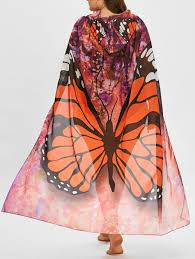 Bring your wild side out and making the boardwalk your personal catwalk with animal-inspired designs.

Push Her Buttons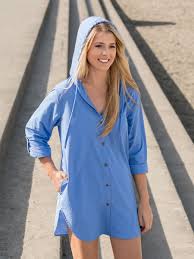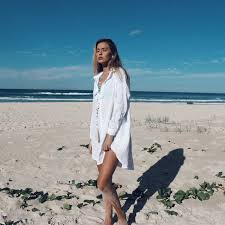 A simple, oversized, button up blouse is a must-have for your breezy beach outing.

The Touch, The Feel, Of Cotton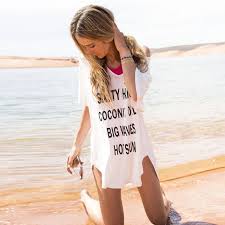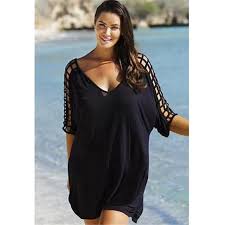 Make it funny or make it casual, but always make it comfortable with cotton.

Garden of Eden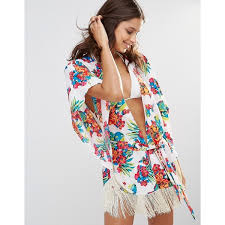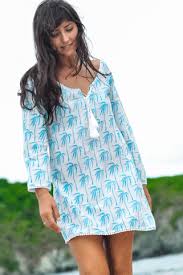 Bring a fresh feel with a floral design and accentuate your more natural side.

Flapper Fabulous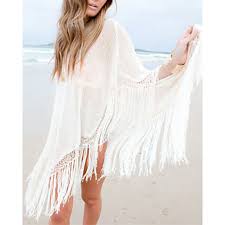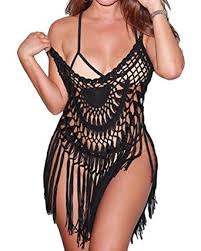 Let those tassels sway in the breeze and let the wind point the way to the unforgettable.

Bohemian Ways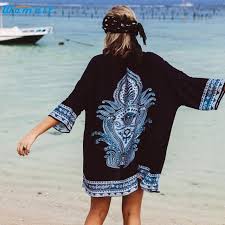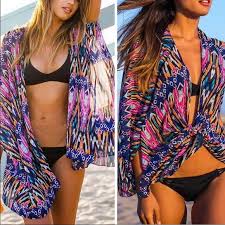 Just as the music follows so too does the festival vibes they bring with a bohemian inspired print.

Jump All Over It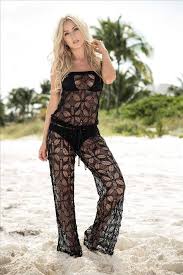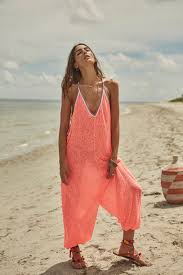 In order to elongate every inch, you must take a chance and plunge into a jumper.

Lovely Lace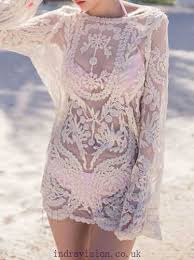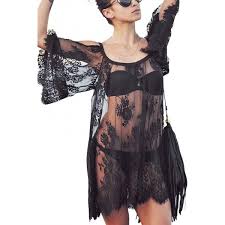 Sheer elegance and chic will follow every season when wearing lace material.

Neon Dreams Come True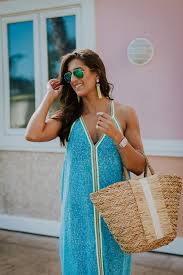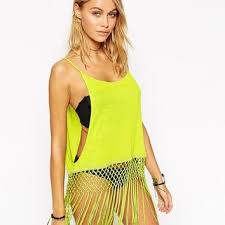 The sun isn't the only reason for people around you to wear their shades when wearing neon.

Catch More Fish With That Net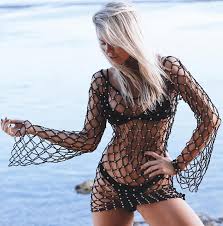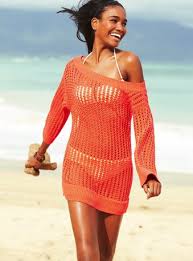 Fishnet is not just for the catch of the day anymore.

Who Wears The Pants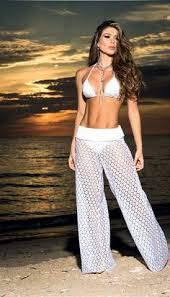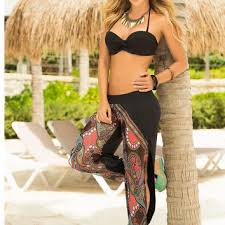 Sometimes the right slacks make your summer outfit sizzle.

Sensational Skirts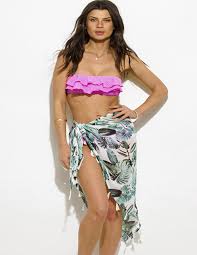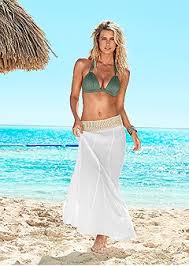 Summers are all about bringing the skirts out to play.

Top Me Off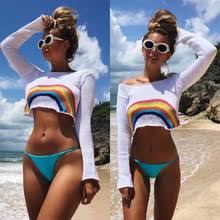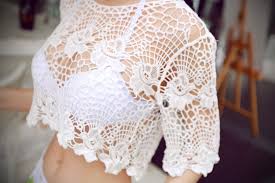 You're going to need to top to go with that hot summer sun.

Romp Around A Bit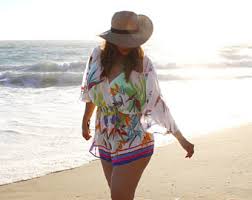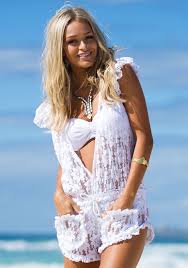 Everything about summer is the romper: perfectly sunny in every way.

Dress It Up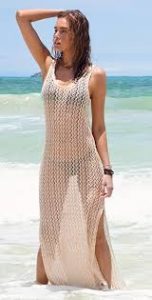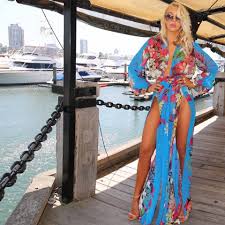 Slay the day away, no matter where you're going, with a long flowing dress.

Simply Wrap It Up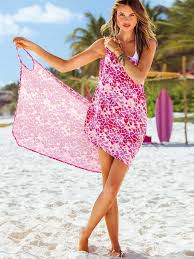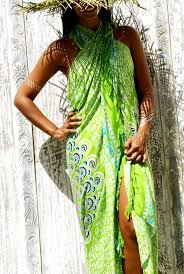 It'll get that summer style wrapped up, thank you.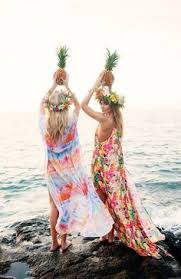 With the perfect coverup, your summer style is complete…

Happy Summer!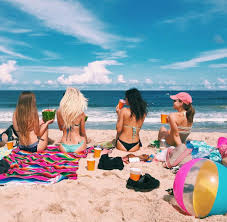 Now your summer needs are met you are set for the fun in the sun, a cool moonlit night and everything in between. Enjoy your cocktails, your bbq's, your tan, your best life and your best friends! 
Heather

Keep updated on all that is happening with Boudoir Coterie by joining our VIP Mailing list. You'll also be the first to hear about upcoming events and specials, be privileged to VIP only offers, makeup and fashion tips and much more! P.S. We do not share or sell your info and you can unsubscribe at any time!