Falling for Navy|San Jose Boudoir Photography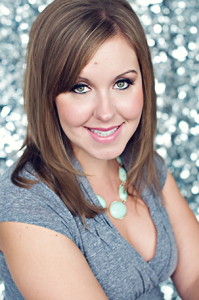 I love Fall. It's one of the few things I truly miss about the East Coast, and I get a little nostalgic each year when it rolls around. Thankfully these feelings quickly fade as soon as my hometown gets it's first snowfall and it's still sunny and 70 degrees here in San Jose. In the meantime, I'm getting my pumpkin spice lattes early in the morning while it's still crisp and cool outside and reminiscent of the Fall weather I'm used to. It's the small things.
Aside from the crisp cool days, and everything pumpkin flavored, I also really love all of the gorgeous Fall colors. I might not get to enjoy the beautiful foliage in California, but there's always fashion!
The deeply saturated colors are so pretty, classic, and flattering to many skin tones. As a matter-of-fact, when I got married in April, I bypassed all of the typical Spring colors and chose "spiced wine" bridesmaid dresses from J.Crew. This gorgeous, deep reddish-purple color looked fabulous on all of my bridesmaids and I was able to make it more "Spring-like" with bright purple and green accents. As an added bonus, they can all wear their dresses again this Fall too (isn't that what all brides like to think?).
Anyway, this Fall I'm really loving navy blue. Back when I lived in New York City, like most New Yorkers, black was a staple in my closet. While I still think black is quite chic, I love how much softer navy can be. It pairs great with browns and creams and is very flattering. I've been seeing a lot of great navy lingerie online lately, which I think would be perfect for a boudoir photo session. Here are some of my favorites from around the web (including a few really affordable ones from H&M):
I really like the idea of pairing these pieces with a soft cream cardigan or wrap and cozying up with a cup of coffee for a more casual look. Of course, you could also add a hot pair of heels for something a little more vixen-ish too;-)
What's your favorite Fall color? Ready to rock it in a boudoir session this Fall (hint, hint – now is the time to book your holiday sessions!)? Give us a call or shoot us an email to set up a free consultation in our San Jose studio!
bcoterie@sbcglobal.net or 408.460.1855
Nicole