Get super sexy and RAW!
It's that time of year… what better way to surprise your lover AND find your inner sexy and confidence then by baring your soul and body. Our RAW package will do just that. We get back to the basics in our beautiful San Jose photography studio with this simplistic yet sensual sheet session. Just 30 minutes of shooting, go have some lunch, come back and see your finished images. You'll even get same day delivery of your 10 digital files via download!
A RAW session is not for the faint of heart, but you don't have to be an exhibitionist either. This intimate session is about finding yourself. It's about growth, sensuality and being comfortable in your own skin. You can read about the full RAW experience HERE on our Investment page.
We are running a Valentine's day RAW SPECIAL!
Need to see a little more for yourself? Here's a sexy video to show off our RAW session…
Need more convincing? Come check out our super sensual RAW GALLERY!
Our V-Day special is only good through Feb 9th and spots are booking fast! If you want to get in on this fabulous deal, contact us ASAP.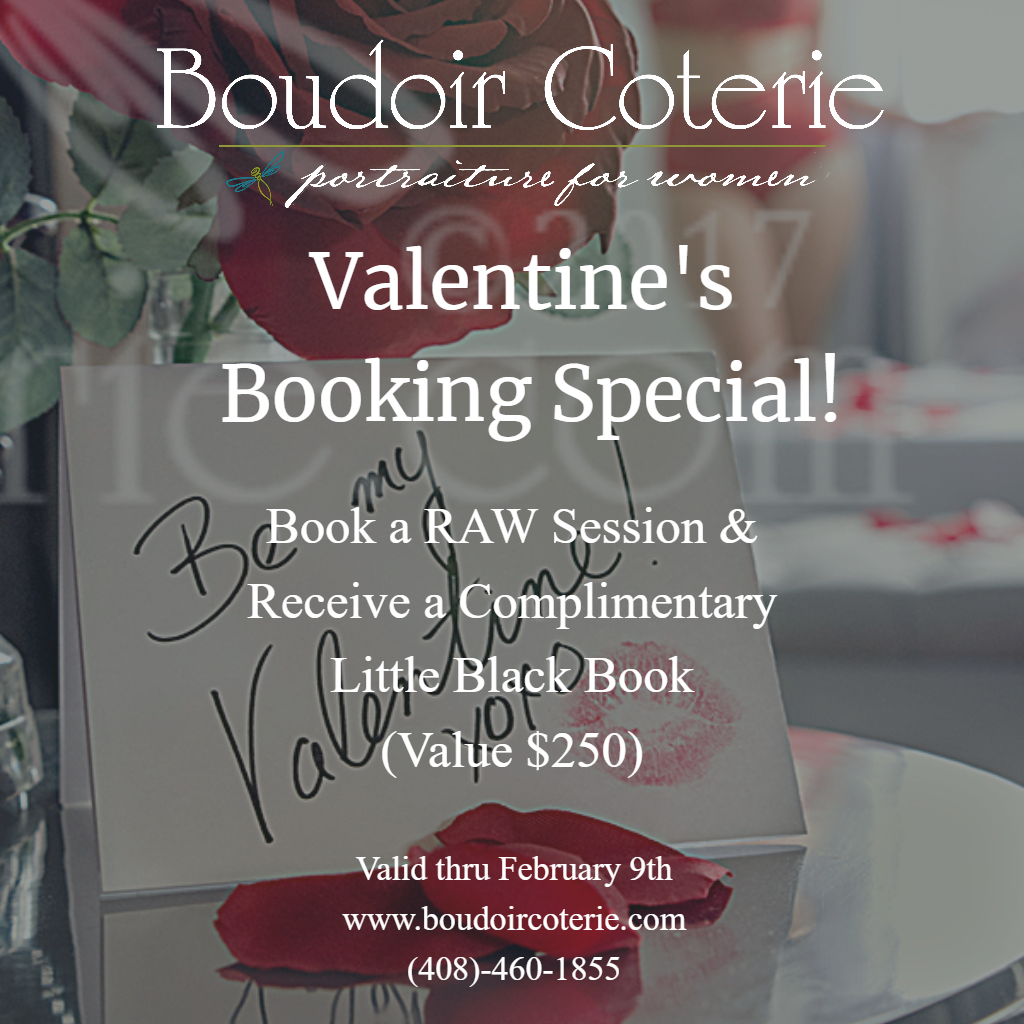 Wondering what the little black book looks like? Here it is… sleek, sexy and all about you!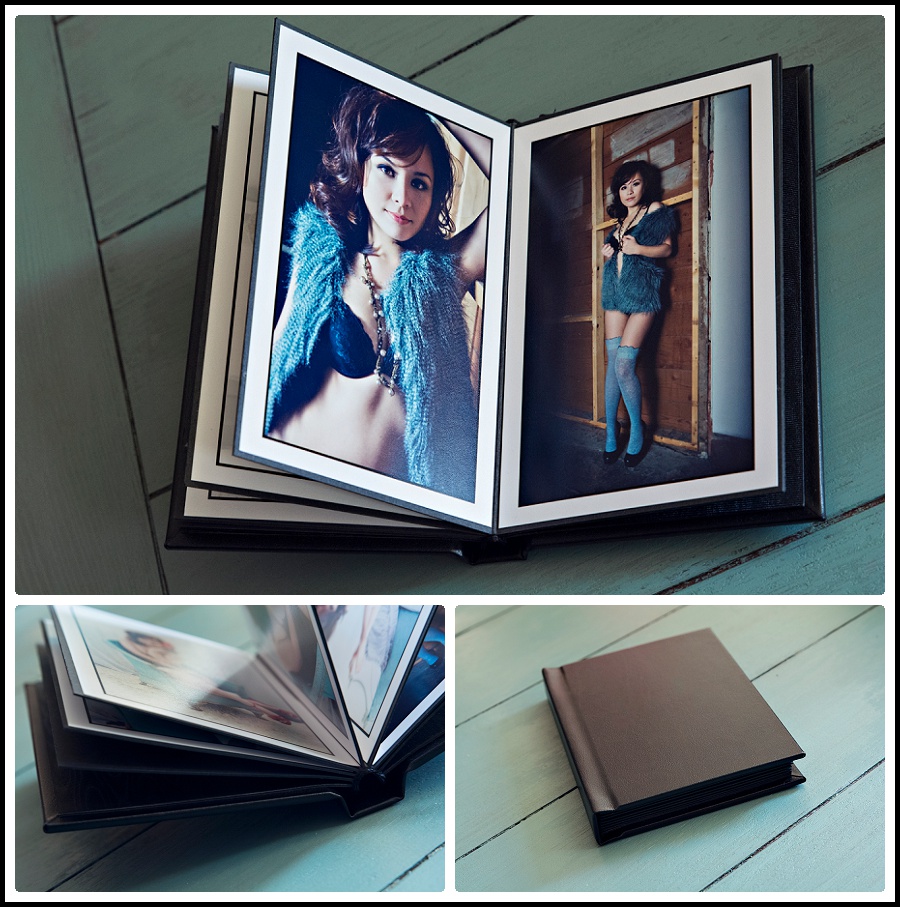 P.S. The album will take a couple days to arrive. 😉
So what are you waiting for? There is no better time than now to reconnect with yourself and release your inner sex goddess. Let's do this, ladies. Let's get RAW!

Keep updated on all that is happening with Boudoir Coterie by joining our VIP Mailing list. You'll also be the first to hear about upcoming events and specials, be privileged to VIP only offers, makeup and fashion tips and much more! P.S. We do not share or sell your info and you can unsubscribe at any time!