Mini Session Madness! | San Jose Bay Area Boudoir Photographer
Earlier this month I mentioned the launch of our Coterie Petite mini sessions and I was able to change payment options thanks to some new studio management software(thanks Pixifi!) You can now pay the $200 retainer upfront and make payments on the balance prior to your Petite session date! Wahoo!!
I have also had a few people wonder what a set of ten images may look like. Here are ten from a regular shoot but these were taken in less than 15 minutes and we even had time to go inside while she was just in the bra and panties and do a few more poses. However, I only have permission to share the shots from the hallway but this just goes to show how many gorgeous images you can get with one outfit.
Next week I will share a sheet set and again, 20 minutes 10 fabulous images! Doesn't Miss J look fabulous!? I LOVE this outfits and all the textures, so HOT!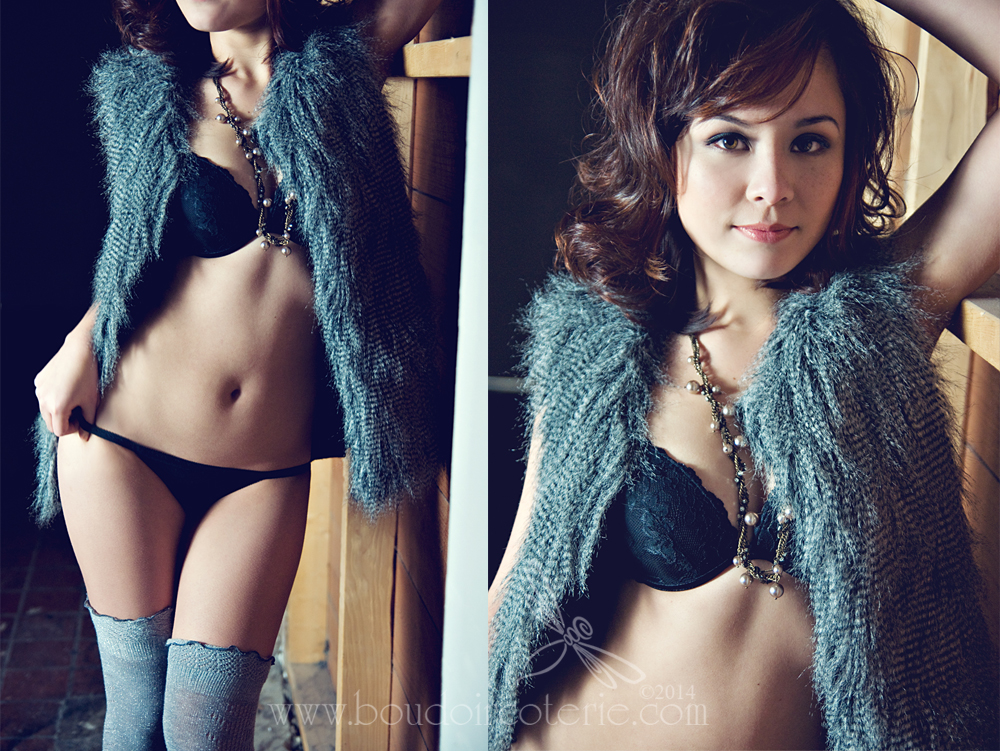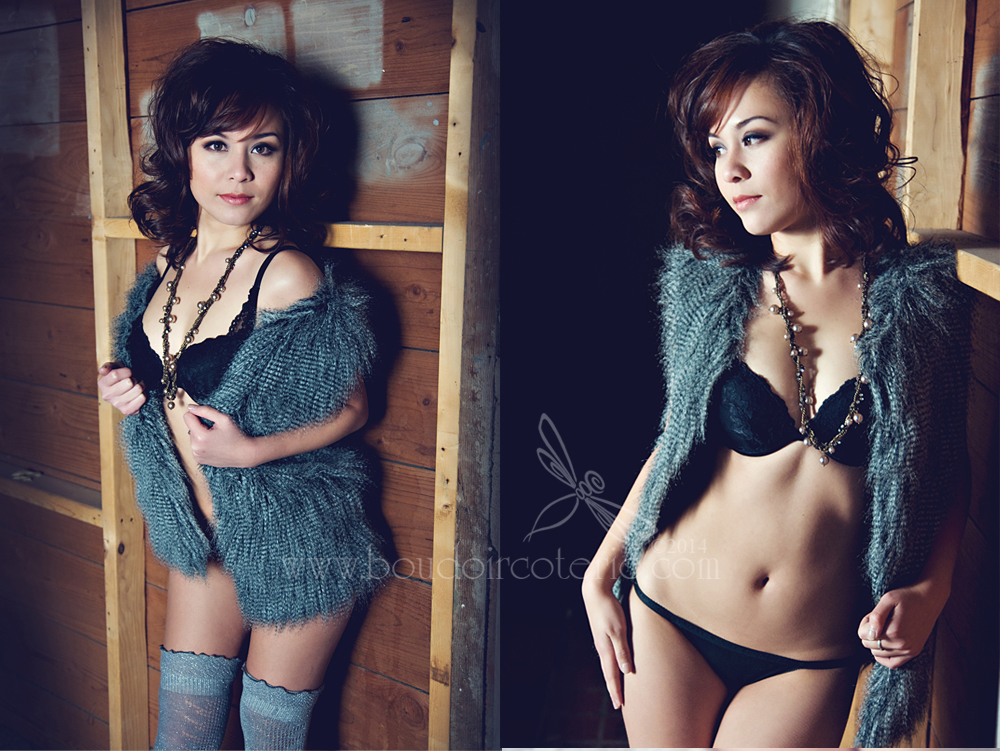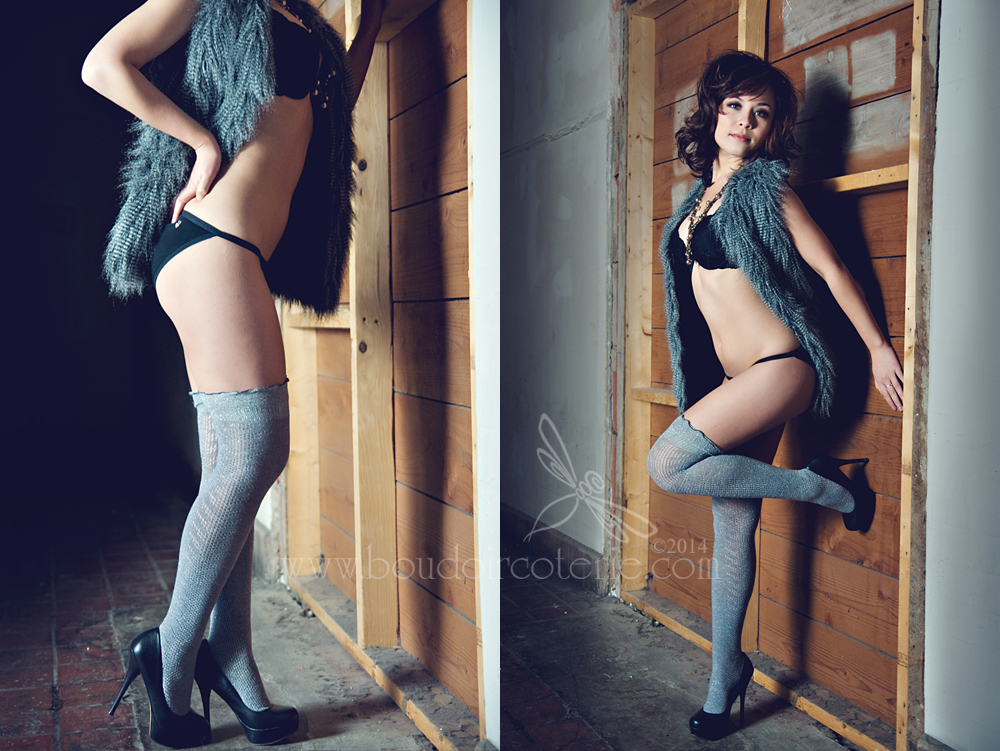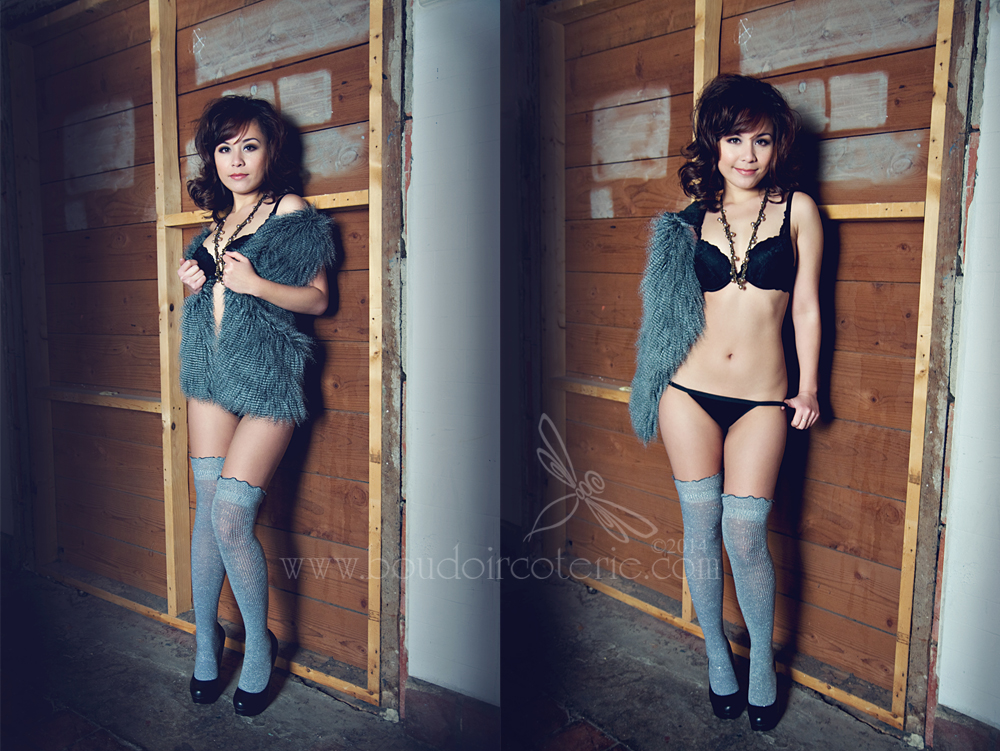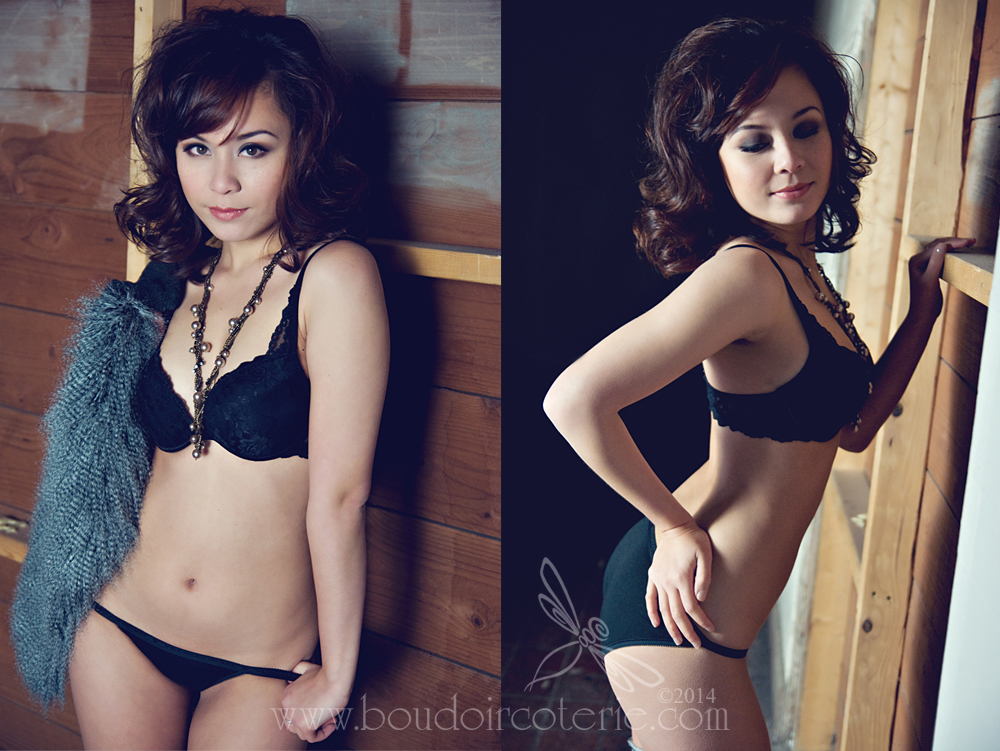 I told you they were great and now you too can have your very own sexy mini model session. What are you waiting for? You deserve it, beautiful!
For more details check this out… and see how YOU can receive a FREE PETITE SESSION!!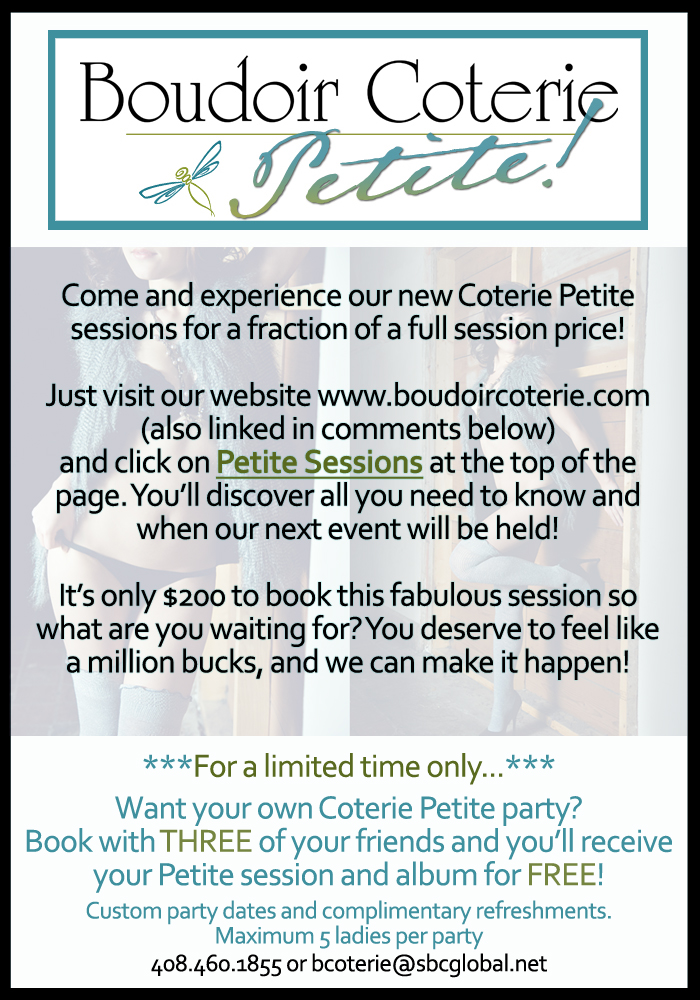 Keep updated on all that is happening with Boudoir Coterie by joining our VIP Mailing list. You'll also be the first to hear about upcoming events and specials, be privileged to VIP only offers, makeup and fashion tips and much more! P.S. We do not share or sell your info and you can unsubscribe at any time!