Fashion Friday Dita Von Teese | San Jose Boudoir Photography
I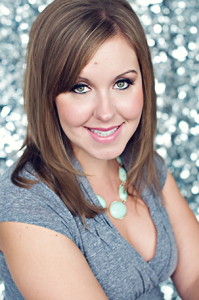 have to admit, I didn't know a whole lot about Dita Von Teese other than that she was once married to Marilyn Manson and is often seen showing off her curves in sexy lingerie, but when Danea told me about her new line at Bloomingdale's, I decided it was time to find out more.
From my quick Wikipedia research, Dita Von Teese (born Heather Renne Sweet) is most famous for re-popularizing burlesque performance, and is also a model, actress and entrepreneur.
Her most recent entrepreneurial endeavor is her Bloomingdale's lingerie line, and I have to say, it is gorgeous!
Unfortunately, I haven't had a chance to actually check any of these out in person since the closest Bloomingdales is a bit of a trek from my house, but based on the reviews on their site, Dita's line is not only gorgeous, but also good quality (as I'd expect from Bloomingdale's).
This collection definitely has a lot of burlesque influence and is classically sexy. I really like how black lace seems to be the uniting element, but it's accented with pops of color and other unique details. Here are a few of my favorites:
What I really love about Dita's lingerie is that it's all timeless, which is especially important when you're planning a photo session. No one wants to look back at what they were wearing in a few years and wonder "what was I thinking?"
Although red isn't always advised for boudoir sessions, this set is gorgeous. Check out the details on the bra!
And then there's these panties! Is it weird that I wish they could show the back of these panties on a model? I guess it wouldn't be appropriate for the Bloomingdale's website, but I have a sneaking suspicion that this photo is not even close to doing them justice.
So there you have it. Has anyone tried on or seen this collection in person? I'd love to hear about it!
Of course, we'd also love to see some of this lingerie in the studio, so if you've got some and want to schedule a session, give us a call or shoot us an email today!
bcoterie@sbcglobal.net or 408.460.1855
Nicole

Keep updated on all that is happening with Boudoir Coterie by joining our VIP Mailing list. You'll also be the first to hear about upcoming events and specials, be privileged to VIP only offers, makeup and fashion tips and much more! P.S. We do not share or sell your info and you can unsubscribe at any time!