Beauty Beyond Breast Cancer | San Jose Bay Area Boudoir Portrait Studio
Today I am honored to share a post from a recent client. She is strong, courageous and very brave.
This is her story:
My name is Daniella C. my journey started back in July of 2016. I went to El Centro for my grandfathers funeral. When I was there I found out breast cancer was pretty heavy on my dad's side, but I didn't know how far down the family line it went. My father passed in 2015 from Gastric Cancer at the age of 59. Hearing of the breast cancer frequency, I began asking questions. I spoke with a cousin that I met as a small child and we got to talking. She let me know that my grandma and great grandma on dad's side both passed of breast cancer. She also informed me that we had a first cousin pass at 32 from breast cancer. Then she told me her sister is beating it right now at the age of 38. I knew right there I needed to get checked. My cousin then informed me that her sisters doctor suggested that ALL first cousin women and men should be test for the the BRCA gene. I asked my cousin if she had been tested? She said no because her doctor told her she was too young. We continued to talk and I found out that there is frequency of colon cancer on my mom's side also. With all this new family cancer knowledge, I began my research.

When I returned home I explained my findings to my husband. He told me to reach out to my OBGYN and start from there. I did my first mammogram in October 2016 and everything was normal. After speaking with my OBGYN we also decided for me to talk to a genetic specialist. The genetic specialist started my family tree for cancer. We went through the whole list of all the people in my family that had cancer. After this whole processes she came back and said you aren't that high of a RISK. But in my Gut I knew I was. I explained to her I wanted the BRCA test done because of the recommendation of my first cousin's doctor. She told me that if I can get her the genetic test my cousin took, she would test me also.

At this point I reached out to my cousin and asked if she could pass my contact information to her sister and to please have her call me. I was so nervous because she was battling cancer and I wasn't sure if she would even want to reach out. Well, one day I received a message through Facebook and it was my cousin with breast cancer. I was so happy she was willing to speak with me! We got to talking and I explained to her everything that was happening. She was so happy and loving and she sent me her test results within 2 days. I couldn't believe it and was so thankful. As we all know, not everyone is so forth coming on personal situations.

At this point I emailed the genetic specialist at Kaiser and information she needed. The next day she contacted me by phone. By now this was December 2016. She told me all I had to do is go in and have my blood drawn and the results would come back in 3 weeks. This was right before my 36 birthday that I did the test. The first week of January of 2017 I got that call while at work. The genetic specialist told me I was BRCA1 positive. My heart sank into my stomach and the first thing I asked was what about my children? She told me all my children would have to be tested at the age of 18. I have a son who is 21 but does not want to get tested yet. My other 2 children are 13 (daughter) 7 (son).

Hearing those words I knew right away I would have to take action and do something. At this point I knew I was high risk for breast AND ovarian cancer. 85% for breast and 40-50% for ovarian cancer. My life was about to change in a very big way. I started the journey of appointment after appointment and doctor after doctor. I was scared and nervous about the decisions to be made but with the support of my husband and kids I knew I could do this. After all the appointments and getting a MRI which I requested, they found a mass in my right breast. I was so scared. I had a ultrasound and biopsy of the breast and it came back benign. One thing I can say going through all this right here is stick with your GUT!

At this point I knew the best thing to do was surgery to remove my breast. They told me a mastectomy would reduce my chance of breast cancer from 85% to less then 5%. Right there this was a no brainer for me. I finally decided on the date of 5/25/2017. I also decided to have a double mastectomy with diep flap reconstruction. This was by far the biggest decision in my entire LIFE, but I knew if I didn't, I had a high chance of dying from cancer. As a mother/wife/daughter/sister telling your family you have CANCER is something NO one would ever want to say.

I was gifted this mini photo shoot by my Tia. It was the best thing I did before my surgery. I would have never done this for myself, and after I did this shoot, it really sunk in; in a couple of weeks my breast would be gone. A part of me for 36 years, would be gone. They breast fed my children and of course comforted my husband hahaha. This new journey I was about to embark on was overwhelming to say the least.

It is now post surgery. I have new breasts but with no nipples and not so nice scars, however, I AM CANCER FREE. WOOOHOOO! My photo reveal was post op and was very emotional. I looked at myself and was like WOW, these are beautiful pictures. Then I looked down and said to myself WOW, I am STILL beautiful! Once I am healed, I will definitely be doing another with Danea. Every women should do a shoot in her lifetime. We as women need to embrace ourselves and love ourselves with all the flaws we have.

As a women we need to know our BODIES and always stick to our gut. If I didn't I could be sitting here now, with cancer. PLEASE listen to your body and research the BRCA gene. I am so happy I did.

Thank you for reading this. I hope it will help someone out there.

Love

Daniella
And here are her stunning images… oh and that hair, yes please!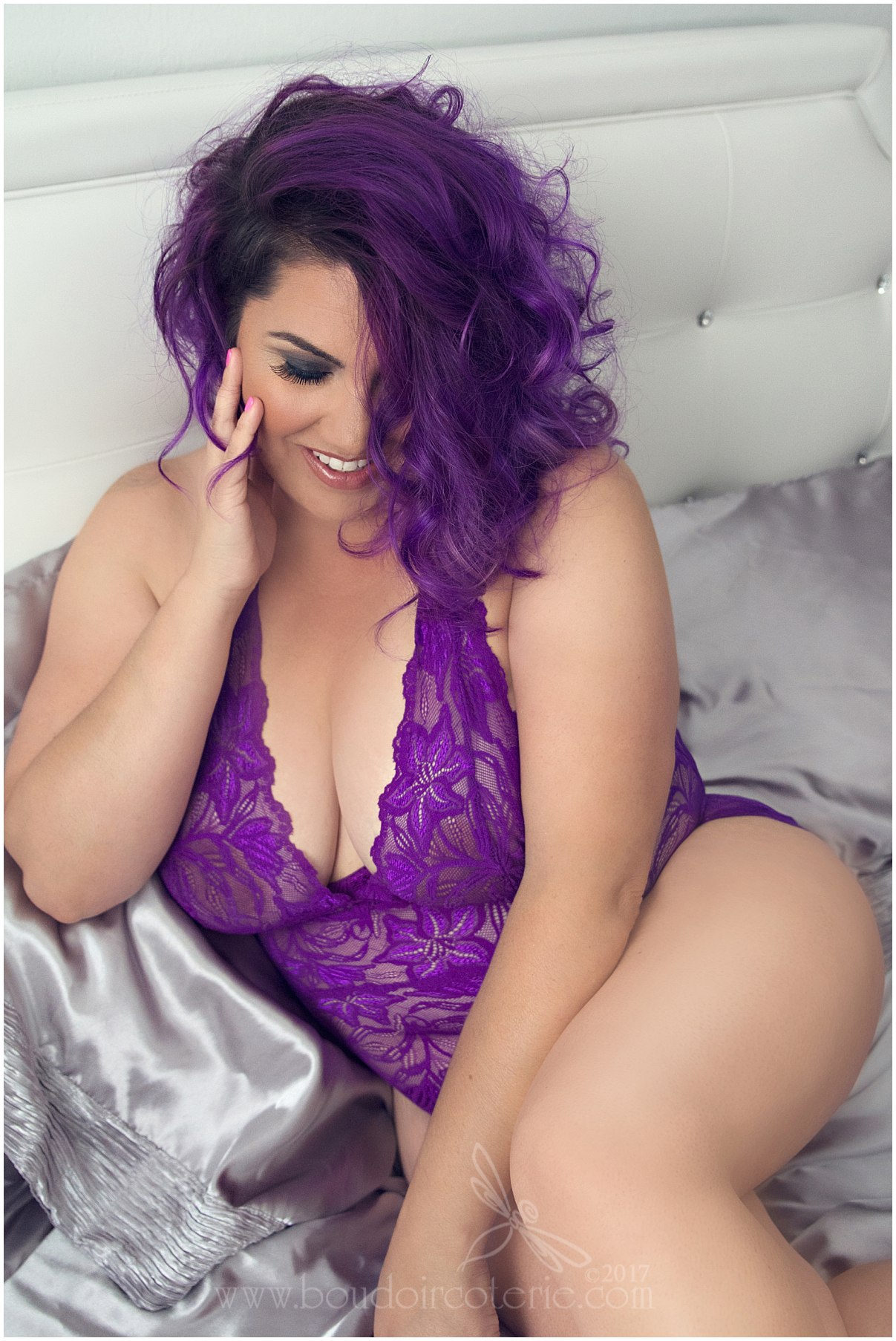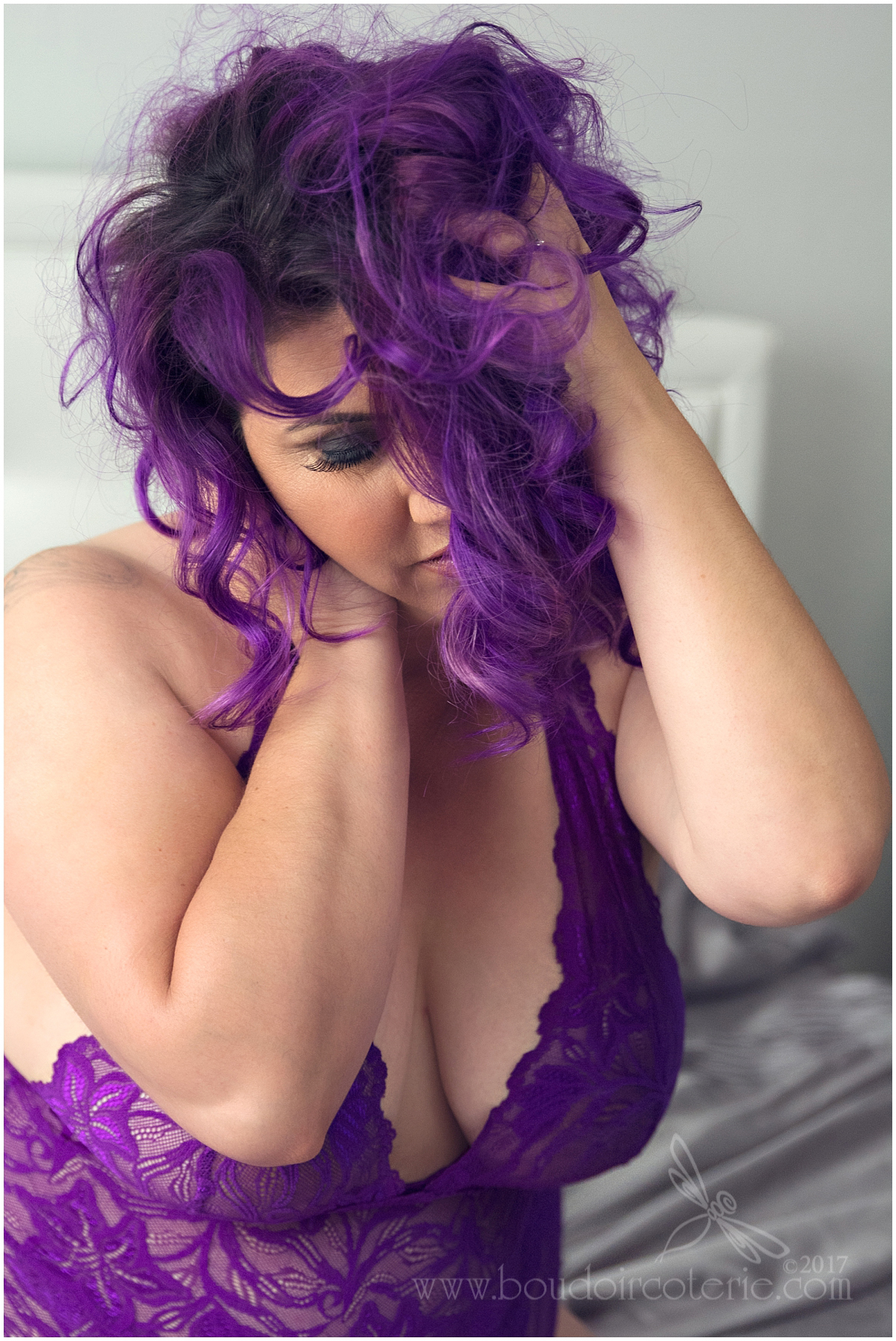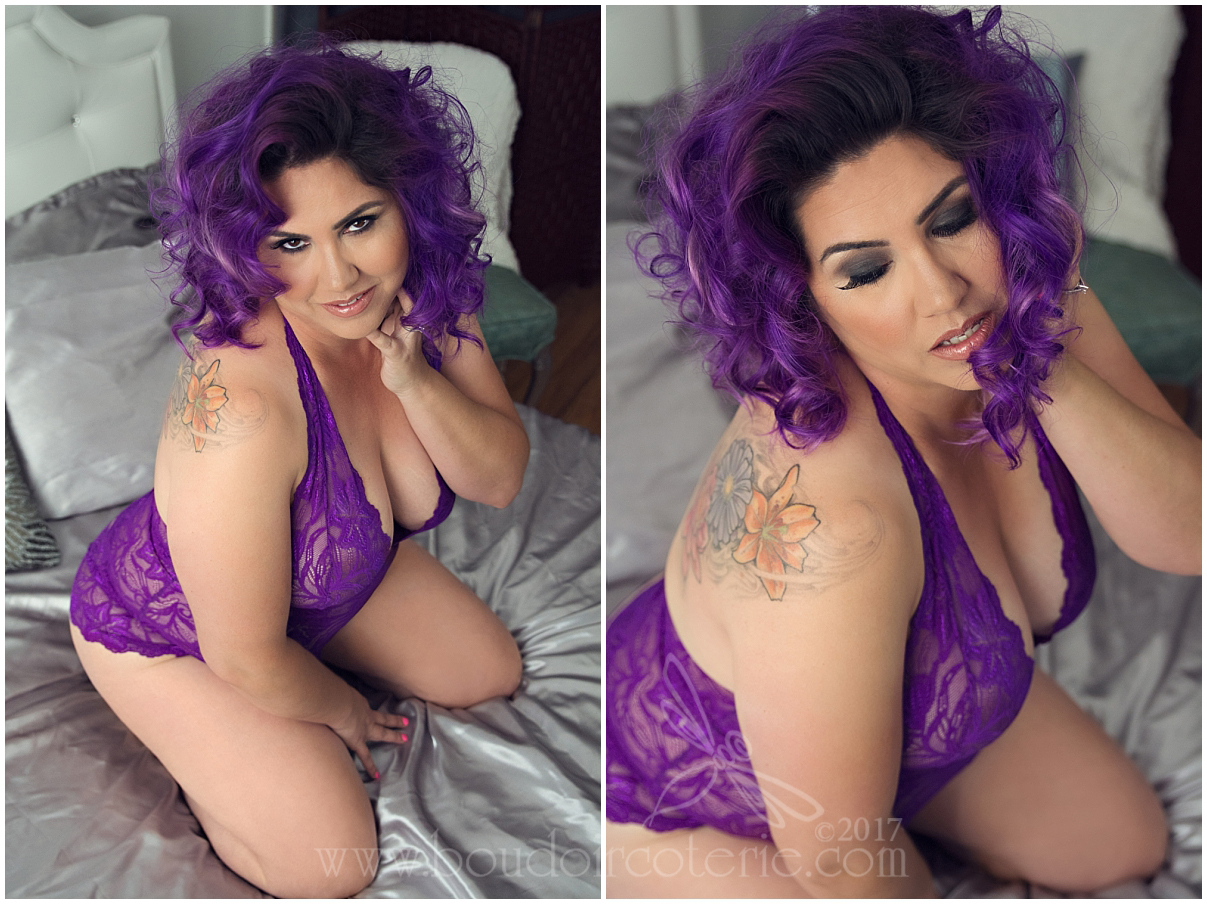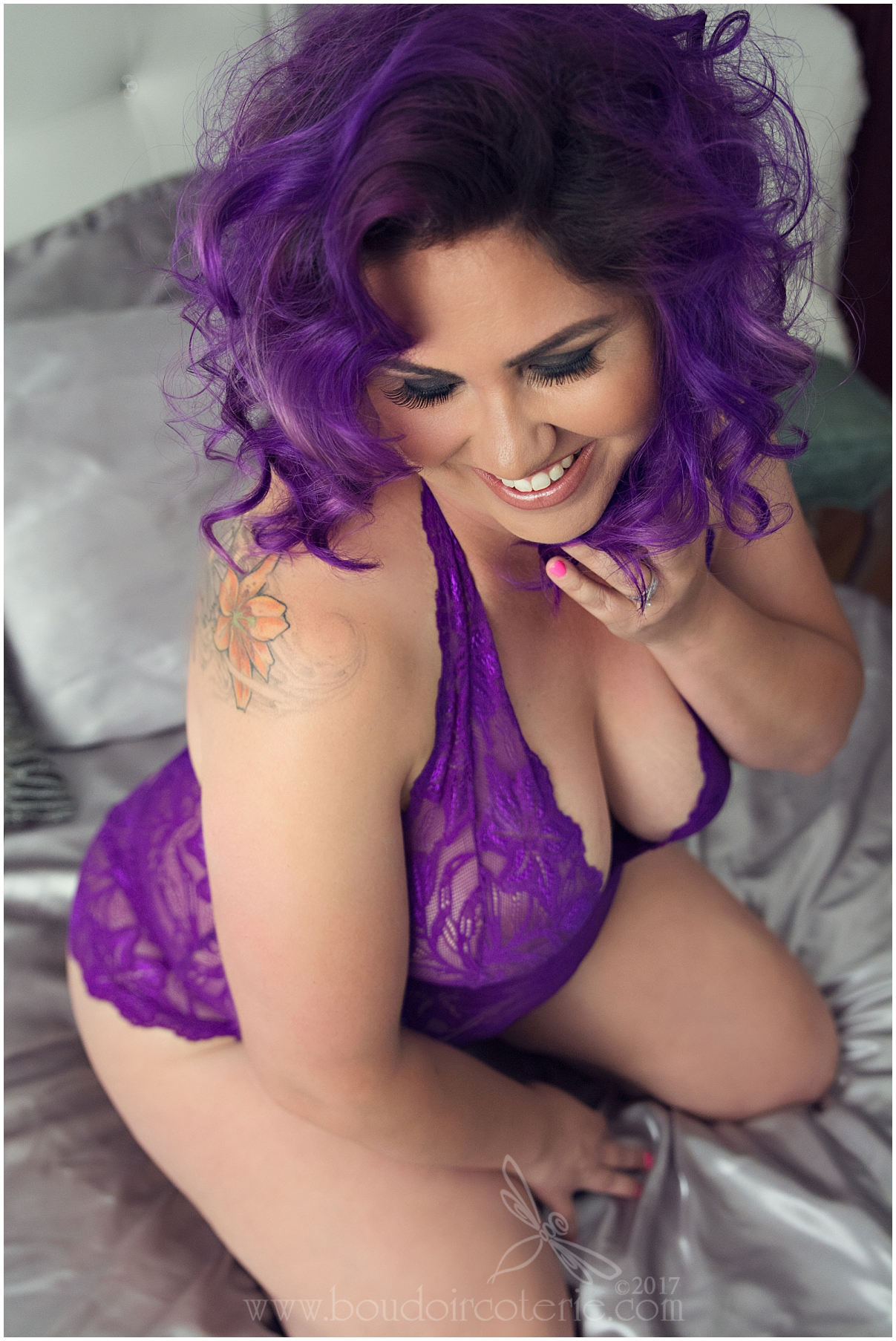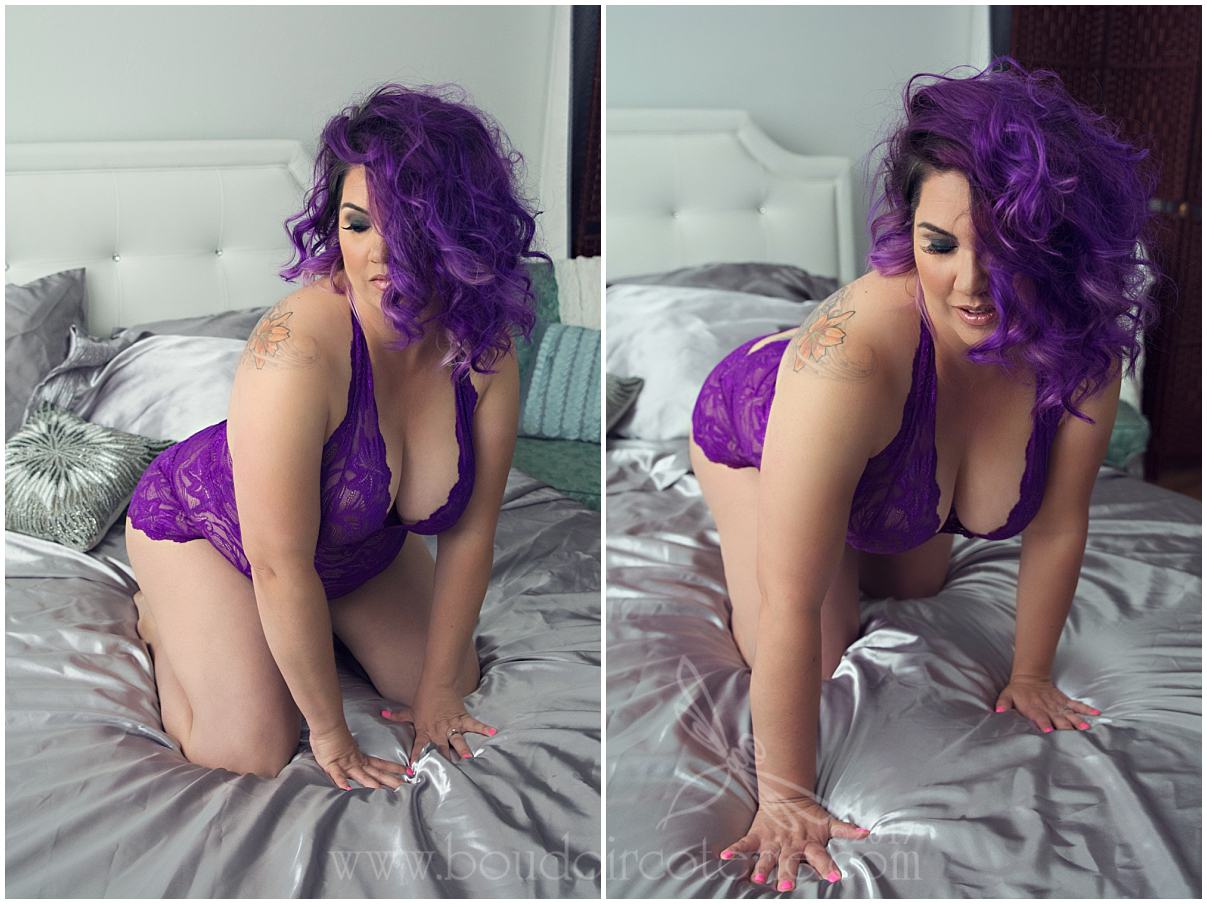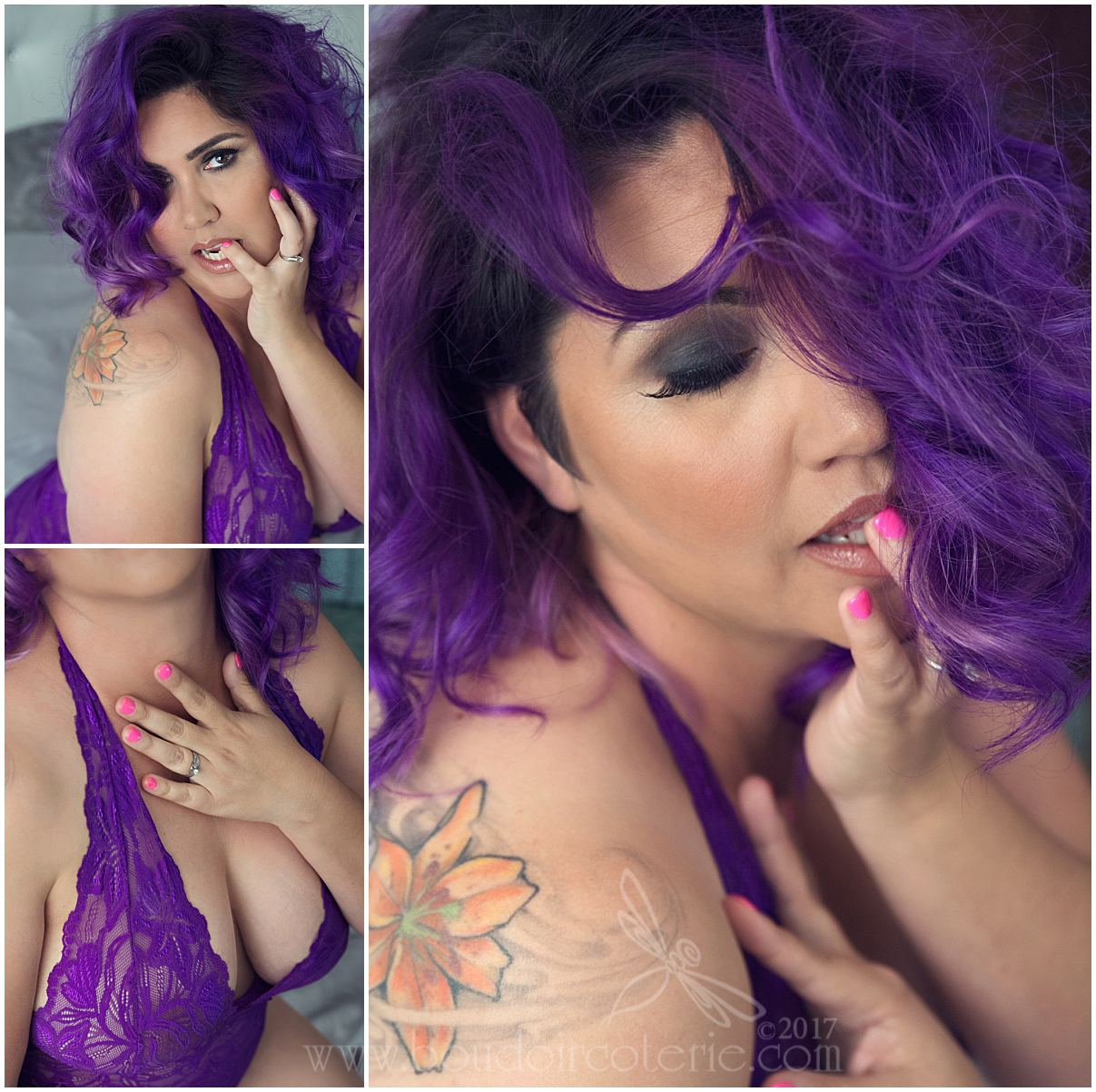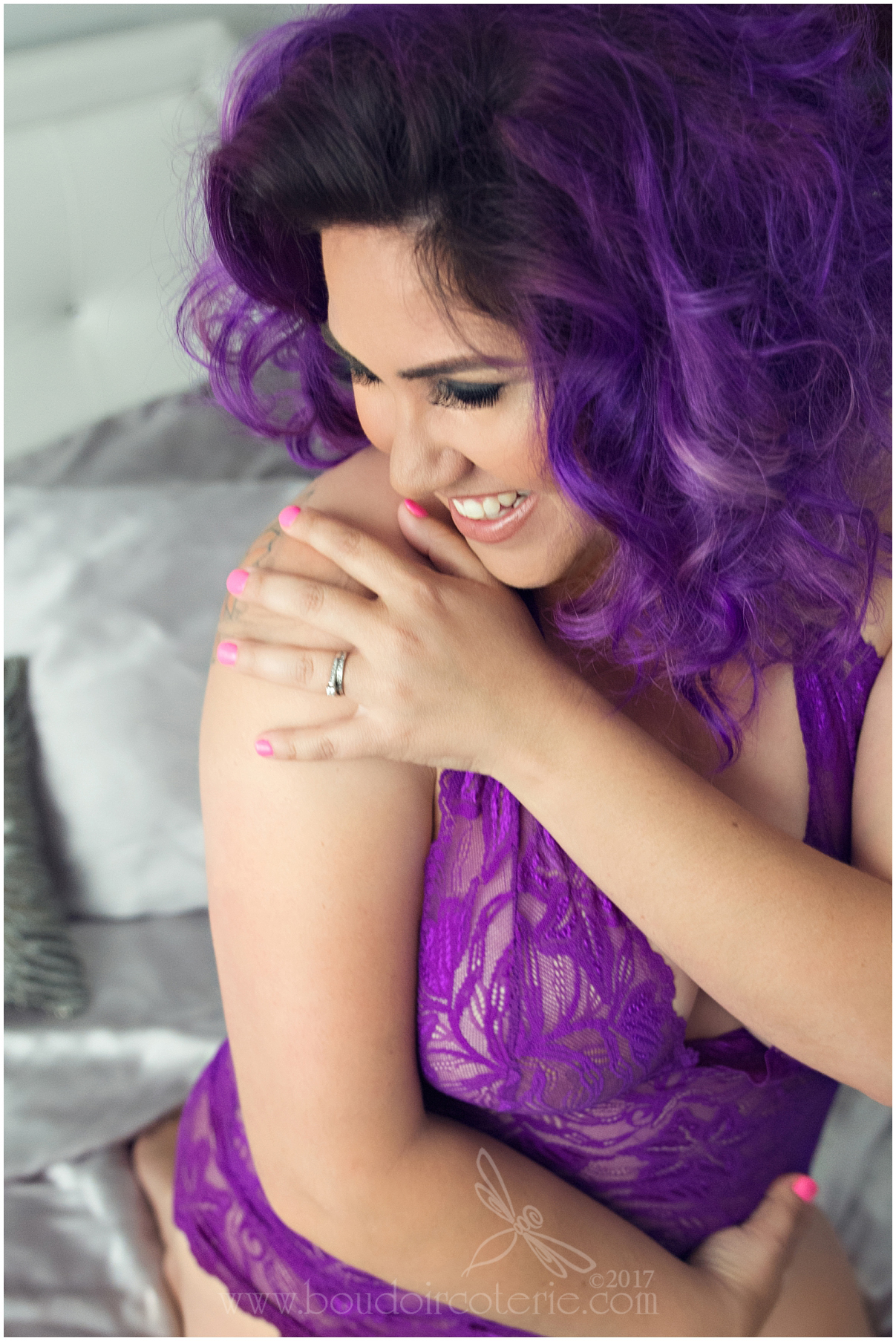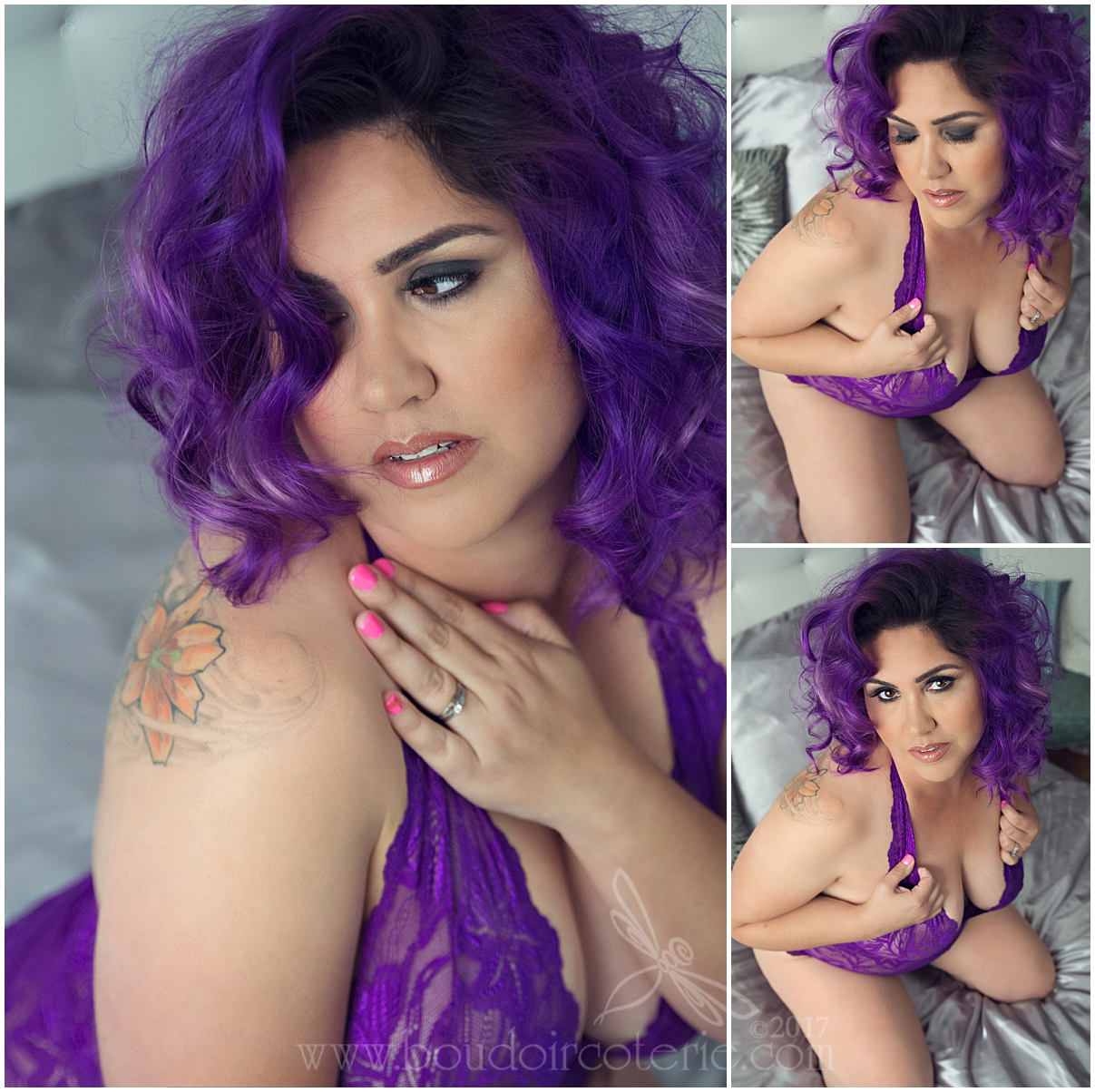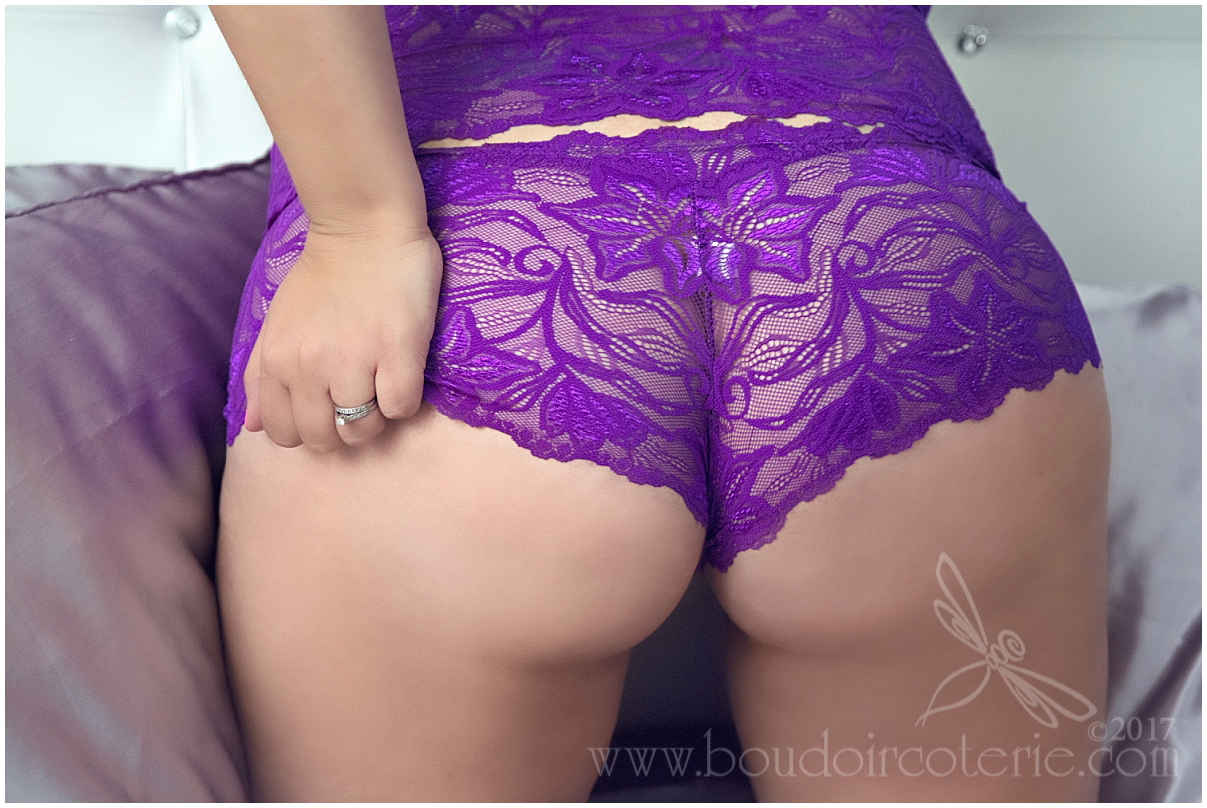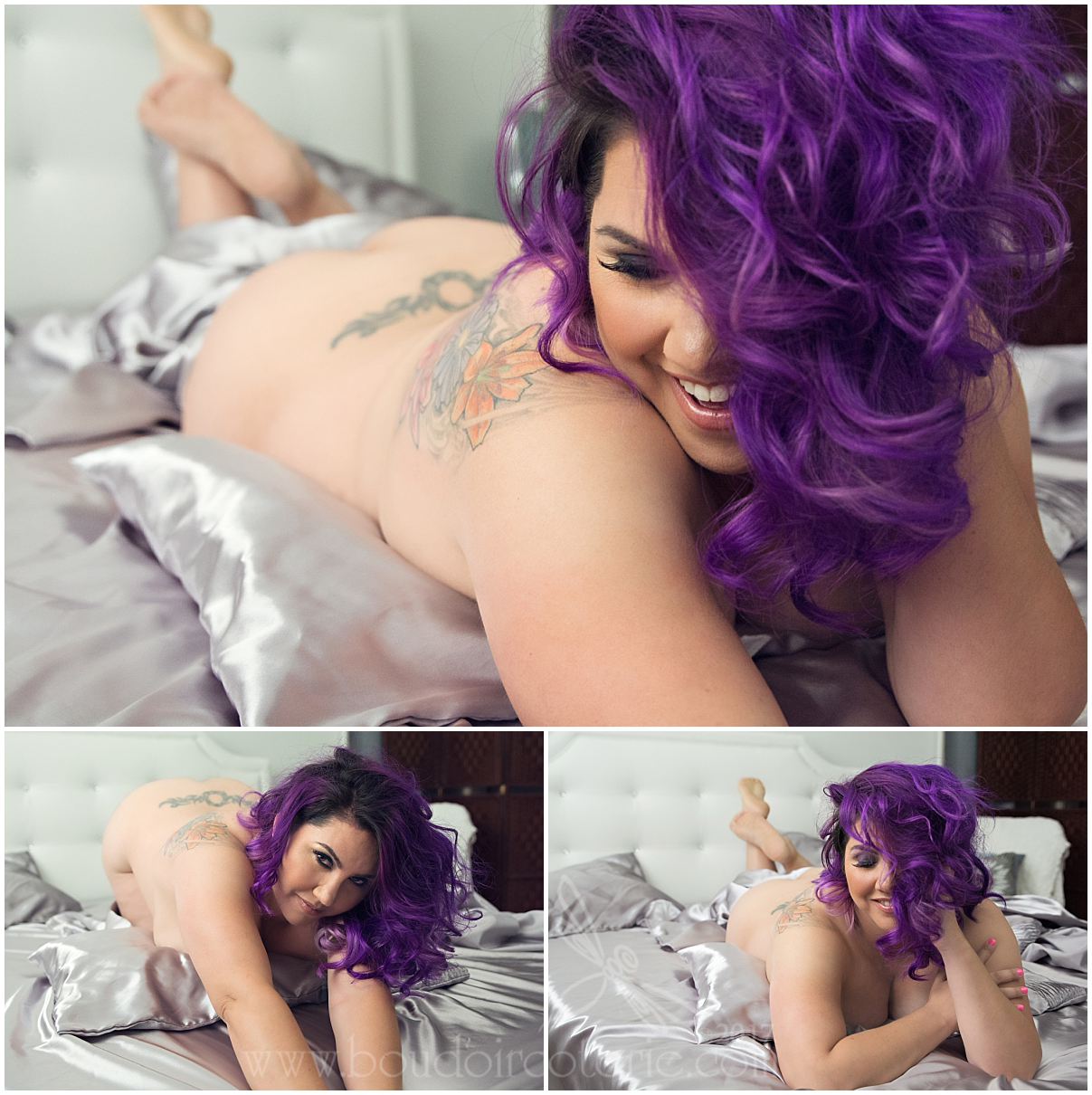 Despite a session like all others full of laughter and sexiness, we took a few moments at the end to really embrace the true solemn feelings that Miss D was experiencing. The loss of breasts does not make you less of a woman, but it's a changing body, a loss. And with any loss, there is a sadness, a mourning, a change. Again, thank you so much, Daniella, for putting your story out there for others to see. You are beautiful inside and out. xo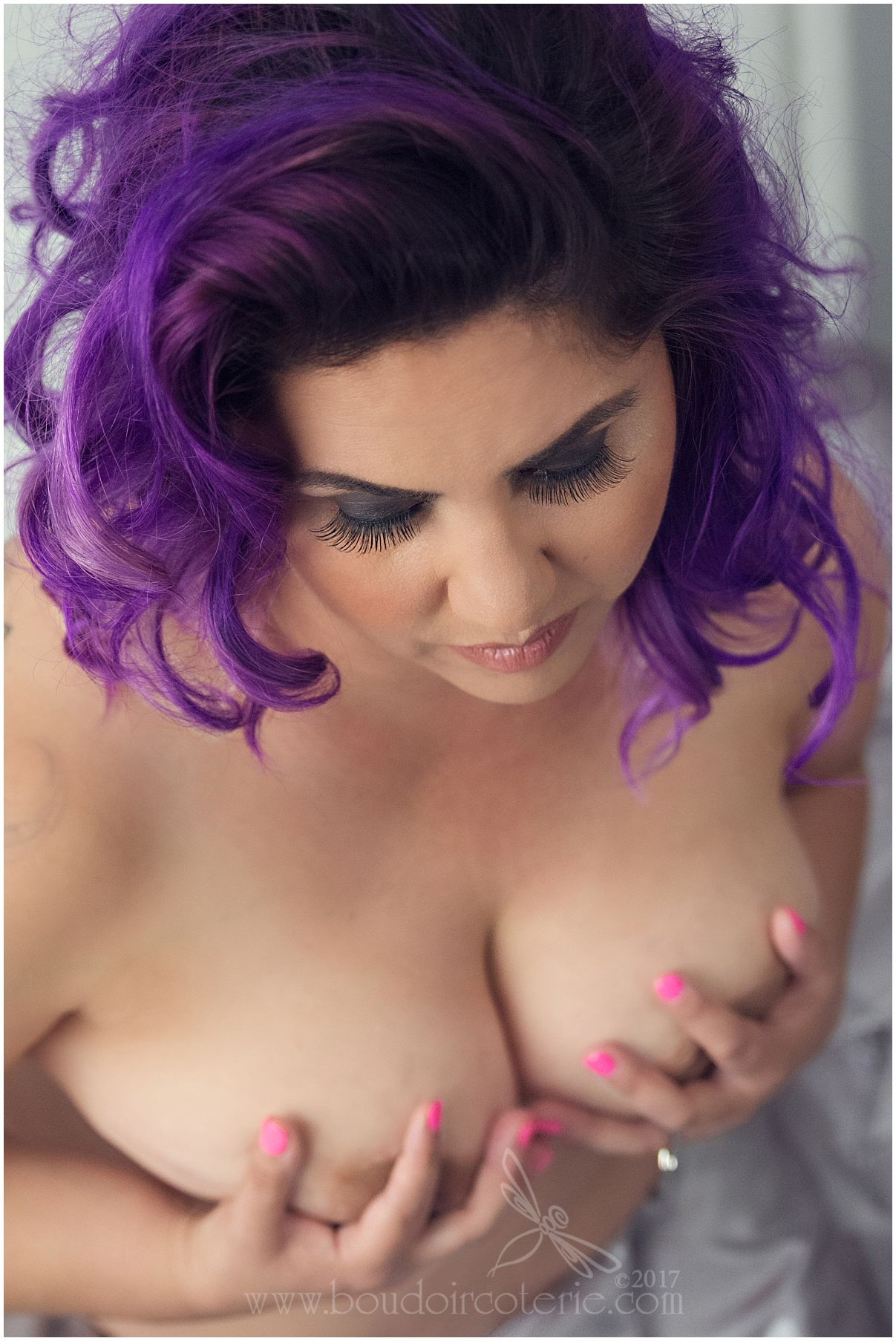 Please join our mailing list!