The Beautiful Bra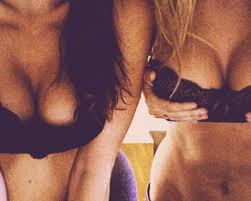 We concentrated on the 'bottom' now let's go up to the 'top'! BRAS! Though not every man is a breast guy, no man can resist a sexy bra. Matching it with your personality gives the girls a fun boost!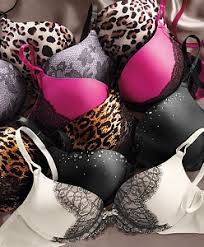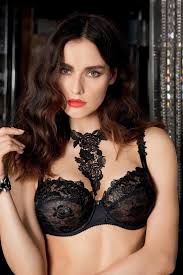 Breasts are a cherished symbol of femininity not only to men but to women as well. I mean, they are on our bodies. It feels good when the ladies look fabulous and the right bra always does the trick. You can be as sporty or demure and as bold or provocative as you wish. Shining your personality though, that's what it's all about! The choices in style, color and fabrics are endless!
You have your bottoms covered.
Now let's find the perfect bra for your personality!

Classic Lace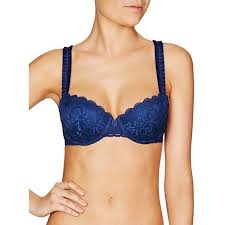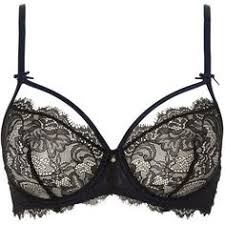 Lace harkens back to a sweeter feeling but stirs sensuality all the same. The classic fabric is, by far, the most versatile. Most lingerie is either entirely made of or trimmed with lace. The designs one could make with it are never-ending.
Sheer Lace
\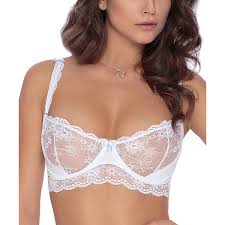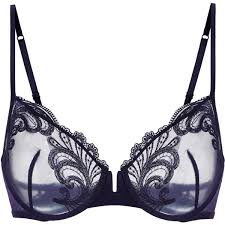 Sexy and simple, but always elegant. Sometimes it's okay not to leave much to the imagination.
Exposed Lace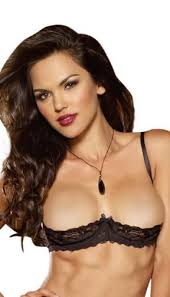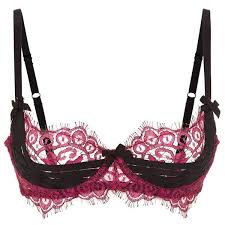 To show more is even sexier and even more jaw-dropping. Plunge as deep as your vixen side tells you.

Now let's check out different styles often done in lace, but can be done in different materials such as velvet, satin and cotton.
Bralettes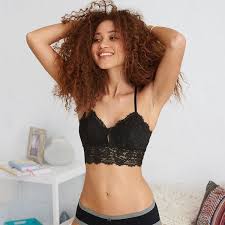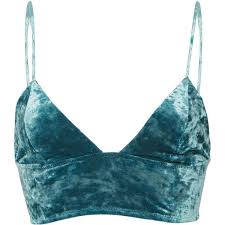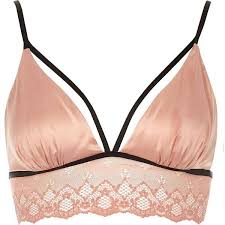 Bralettes are the best for its absolute wearability. You can be in the boudoir or out on the town with a simple jacket, the right location and the perfect someone.

Floral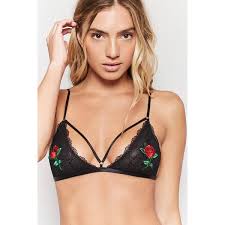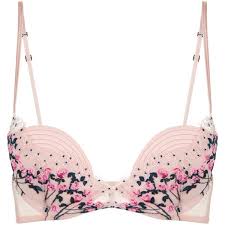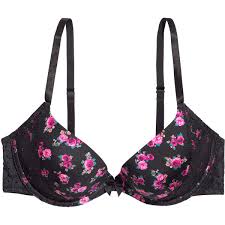 Floral prints bring a natural sense of confidence with its bright colors. You can be classic or bold with the design and fabrics and mix and match the panty color to coordinate with the many hues of the flowers.

Let's Be Wild! I love to throw in something random and exciting.
In my opinion, the boldest statement would be…
Feathers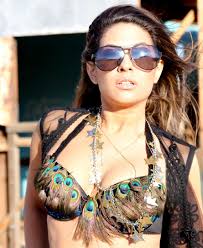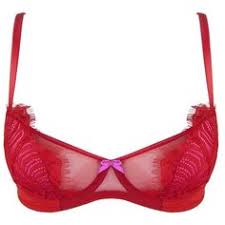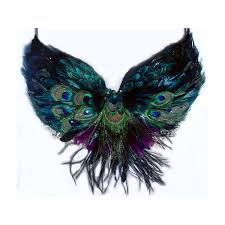 Have the most fun you can with your look! This is just a peek into what my personality would be. Feathers are a show stopper; theatrical and dramatic! Even if it's just a touch on the trim the emotions that come from it are the same.

Now, talk about sexy! These bras are so amazing. But now we'll look at a darker more complex side.
Leather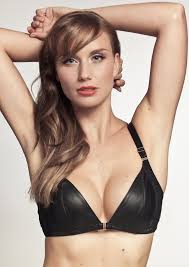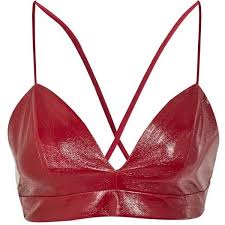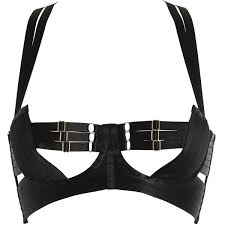 It is commonly seen as fetish lingerie but it is so much more. just like a bralette, it can be worn in the bedroom and out and about, with some creative styling of course. It adds a dark feel to your chic venere.

Straps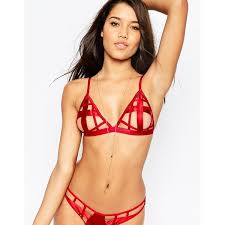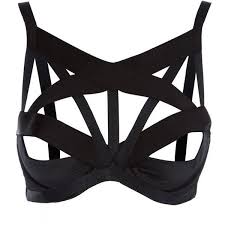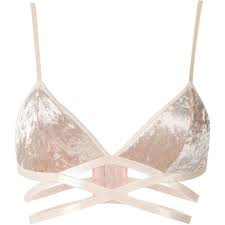 This very daring and complex design is equally as versatile in wearability and equally as dark and mysterious as the feeling leather provokes.

Leather isn't the only way to show your dark side. But maybe that dark side has a little bit more of a fighter. The only way to show this side of you is…
Chain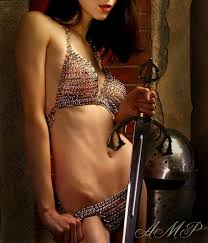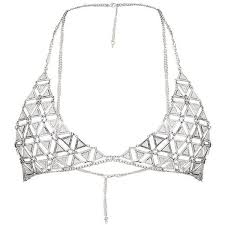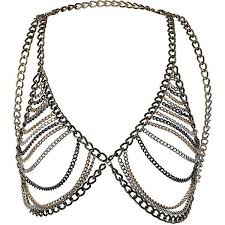 Yes, like leather, chains are popular in the fetish community, but it also brings a warrior princess vibe to the look, which is so empowering either way. It is often lightweight and exposes all the right parts of your goddess body.

Let's throw in some sporty comfort. Yes, sporty is sexy and comfortable is always preferable.
Sport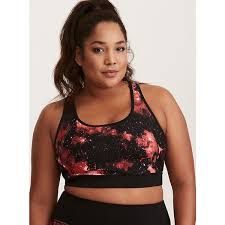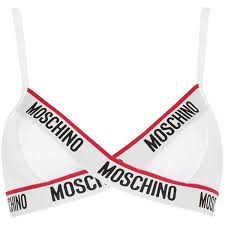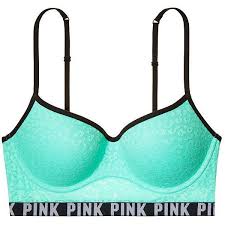 Renown designers have really gone above and beyond in the science of the sports bra. They are as fashionable as they are functional. They can also come in vibrant prints and colors of all kinds and are extremely flattering on every body type.

Now we should take a look back at another classic…
Satin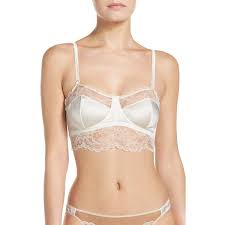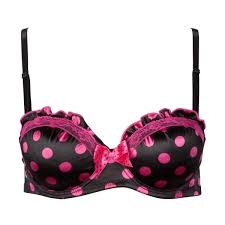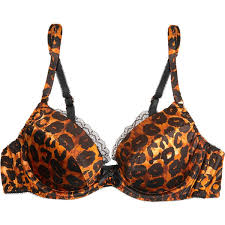 Besides lace, satin is the most used fabric in creating lingerie. It can come in any color and any print. Satin is also stronger than lace and can serve as an amazing foundation for adding embellishments to the bra.

What kind of embellishments, you ask?
Rhinestones and Studs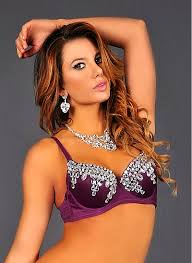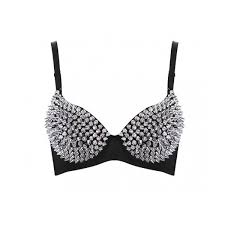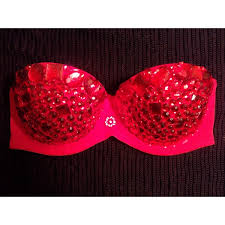 Rhinestones and studs are the definitions of complex, but the glitz and glamour are vivacious and spectacular. Turn into a showgirl for your sexy moment and let your beauty shine as stunning as your gems.

Another amazing embellishment to add elegance and grace to your brassiere…
Pearls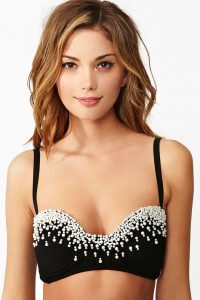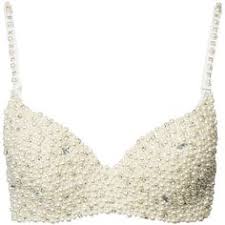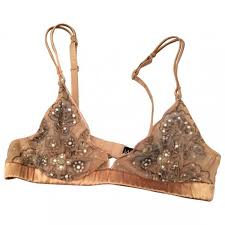 Pearls are truly exquisite and add a certain softness to the body. With the proper foundation, you can put as many pearls as you want! Thankfully pearls are delicate enough to be sewn onto lace and other thinner fabrics.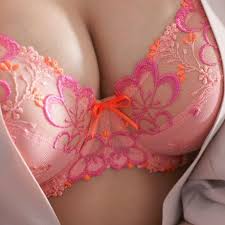 When choosing your perfect bra, always remember; it's about you and ONLY YOU. You are the only one who knows what the girls look good in. Make em look sexy!

Whatever your personality, there's a bra for that!
Heather

Keep updated on all that is happening with Boudoir Coterie by joining our VIP Mailing list. You'll also be the first to hear about upcoming events and specials, be privileged to VIP only offers, makeup and fashion tips and much more! P.S. We do not share or sell your info and you can unsubscribe at any time!