Fashion Friday Behind the Scenes | San Jose Boudoir Photographer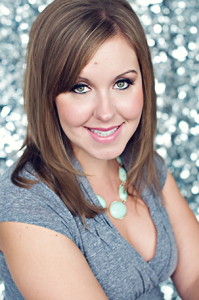 Friday already? Where did this week go?
I was browsing the Anthropolgie website while trying to come up with ideas for this week's post, when I found this gorgeous pajama set (pictured in the graphic below). I quickly saved it to Pinterest (my birthday is coming after all) and moved along.
Still stuck on ideas, I decided to check out lingerie on Pinterest, and came across a cute lace racerback bra that I see getting re-pinned quite often. That's when it hit me — what did the cute PJ set and this lacy bra have in common — they are both pretty from all angles!
Let's face it, most of the time we focus on what we can easily see in the mirror, and forget about the other side.  I know Danea features some fabulous tushies every Tuesday around here, but what about the rest of the back side? It's not just all about the booty!
I love the simplicity of a gorgeous back shot. While a woman's back is totally sexy on it's own, sometimes it's nice to add some pretty lingerie to accentuate it even more.
Here's some lingerie that's eye catching from all angles:
Clockwise:
1. Bryony Sleep Set – Anthropologie 
2. Eberjey Colette Racerback Bralete – Journelle
3. Strappy Slip – Victoria's Secret
4. Strappy Back Bra – Free People
I'm really loving this sleep set from Anthropologie because it's totally sexy, but looks really comfortable for every-day wear. That gives it an A+ in my book. You could also swap out the bottom for a black lacy boy short for a different kind of look.
On that note, I think any of these pieces would be fabulous for a boudoir session. Ready to show off all of your sides? Gives us a call or shoot us an email today!
bcoterie@sbcglobal.net or 408.460.1855

Keep updated on all that is happening with Boudoir Coterie by joining our VIP Mailing list. You'll also be the first to hear about upcoming events and specials, be privileged to VIP only offers, makeup and fashion tips and much more! P.S. We do not share or sell your info and you can unsubscribe at any time!