Trying to think of a way to make your photoshoot with Boudoir Coterie more intimate? Try adding a little piece of him to the shoot. Some clients have chosen this simple
method and the results are always stunning. One way to wow him is as easy as walking to his part of the closet and as sensual as putting on his favorite dress shirt. Use the smell of him to inspire you during your session.

Miss J exudes comfort and passion with mixing and matching: a soft dress shirt of his and touch of her with a perfect lingerie set. You can almost feel him inspiring her as she caresses the fabric. His essence allows her to feel more comfortable in the moment and free to show how sexy he makes her feel.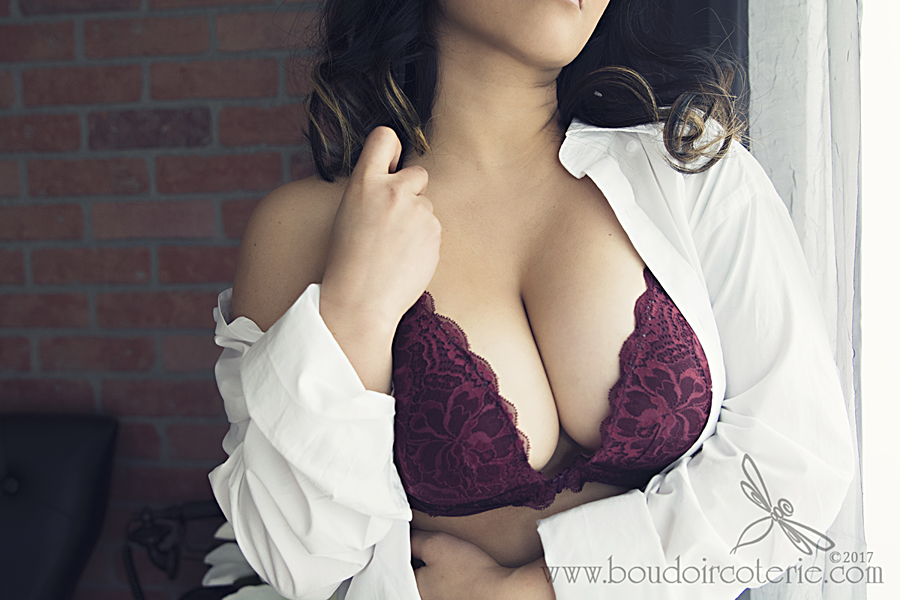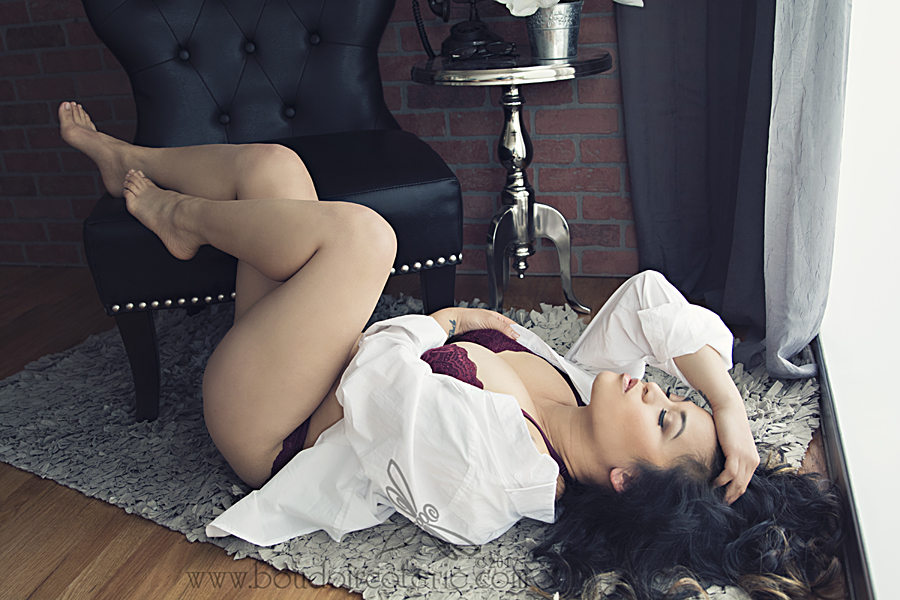 Another way to spice it up is with an object of sentimental value. This is a great way to add him to your photo shoot and it gives him a complete shot of everything he loves. Miss S is rocking out her session with her husband's awesome guitar. This is one of the sexiest examples of heating up a photo shoot with a little piece of him.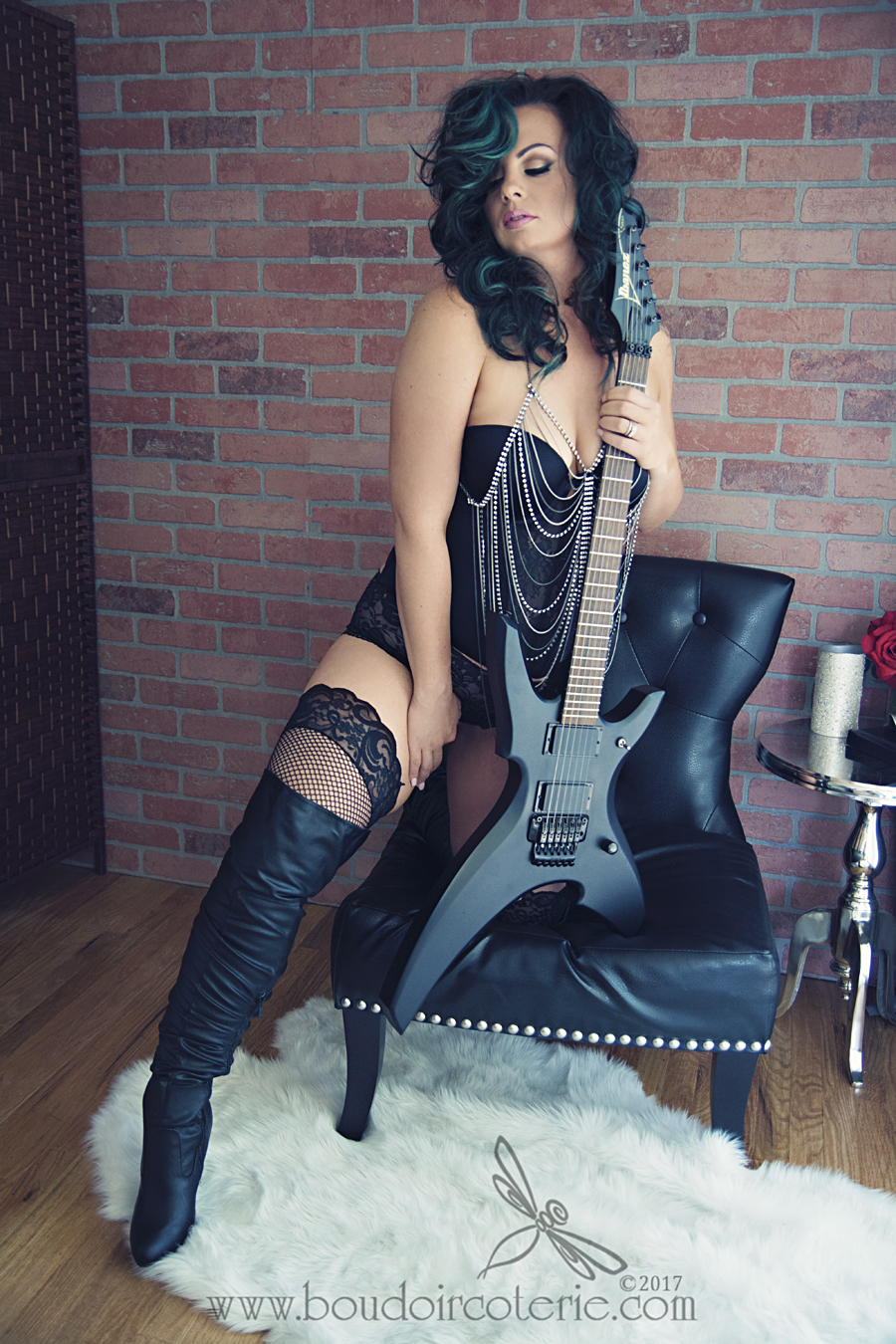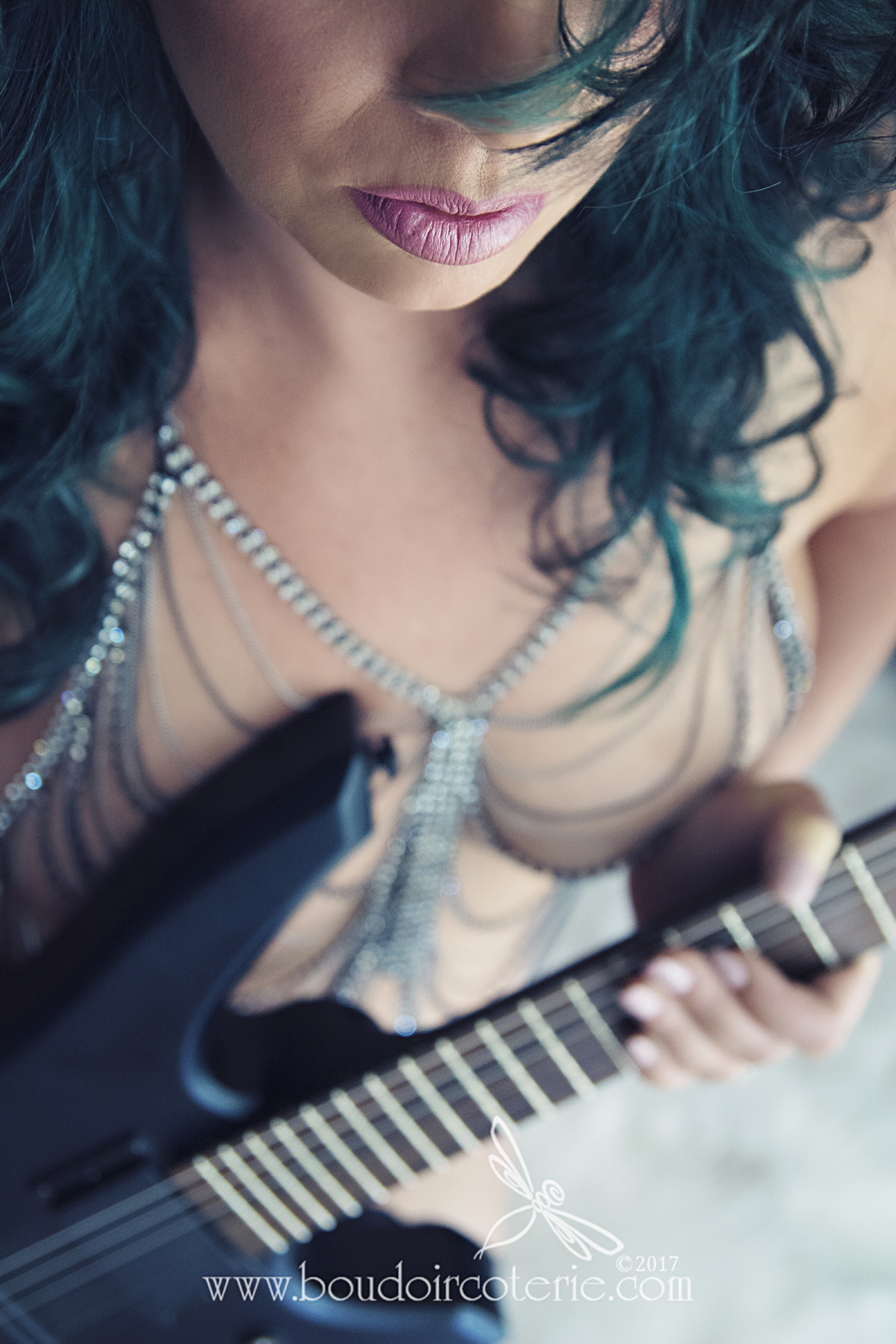 Need just one more idea? Think of something you both love together: something that makes you laugh together or even something you play together. Miss A is making it slightly more personal by adding items intended as an inside joke. They may live busy lives but they find a way to laugh at these everyday items. Miss V is representing a common love she and her husband have for volleyball. When you work up a sweat together you stay together and always know how to have fun.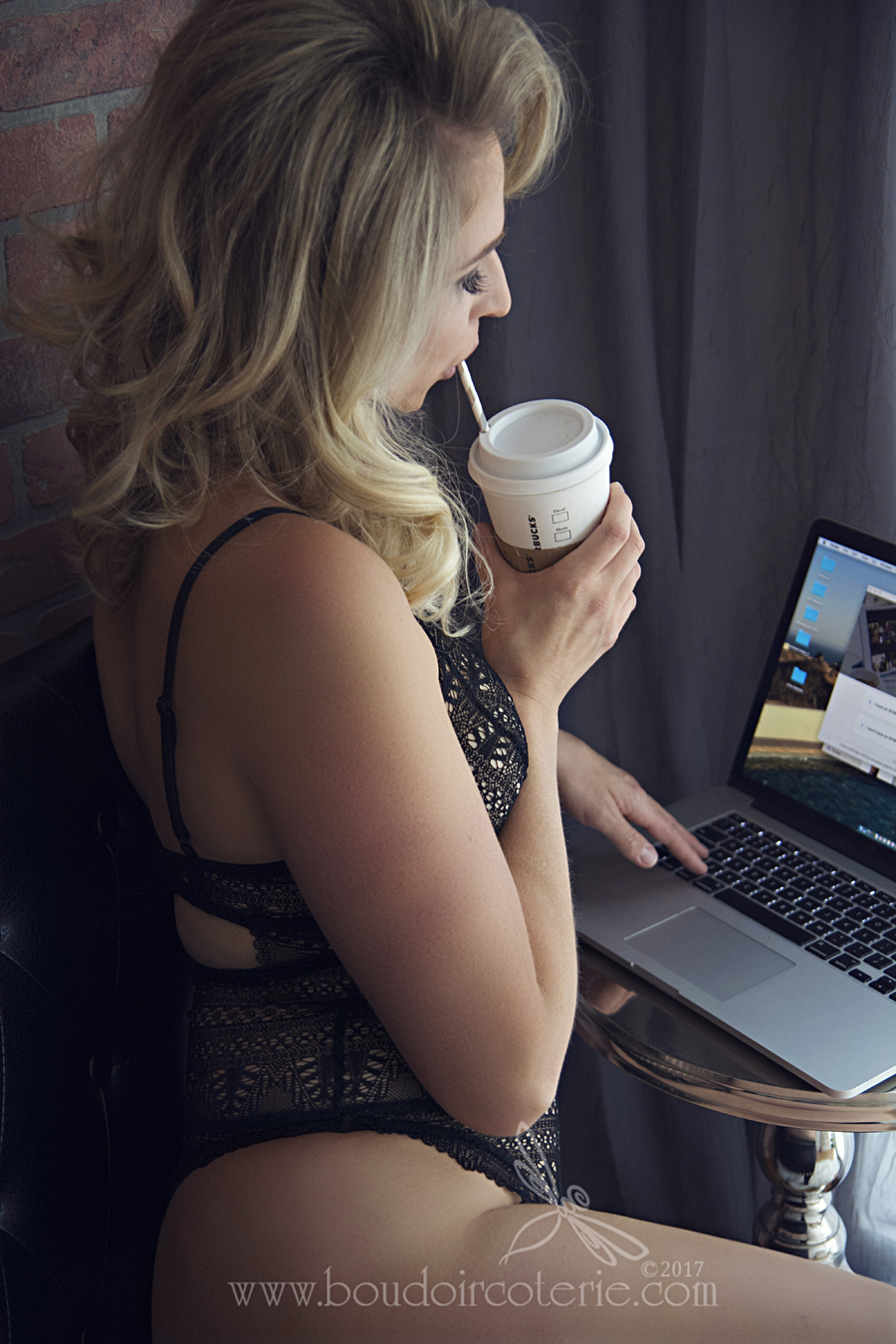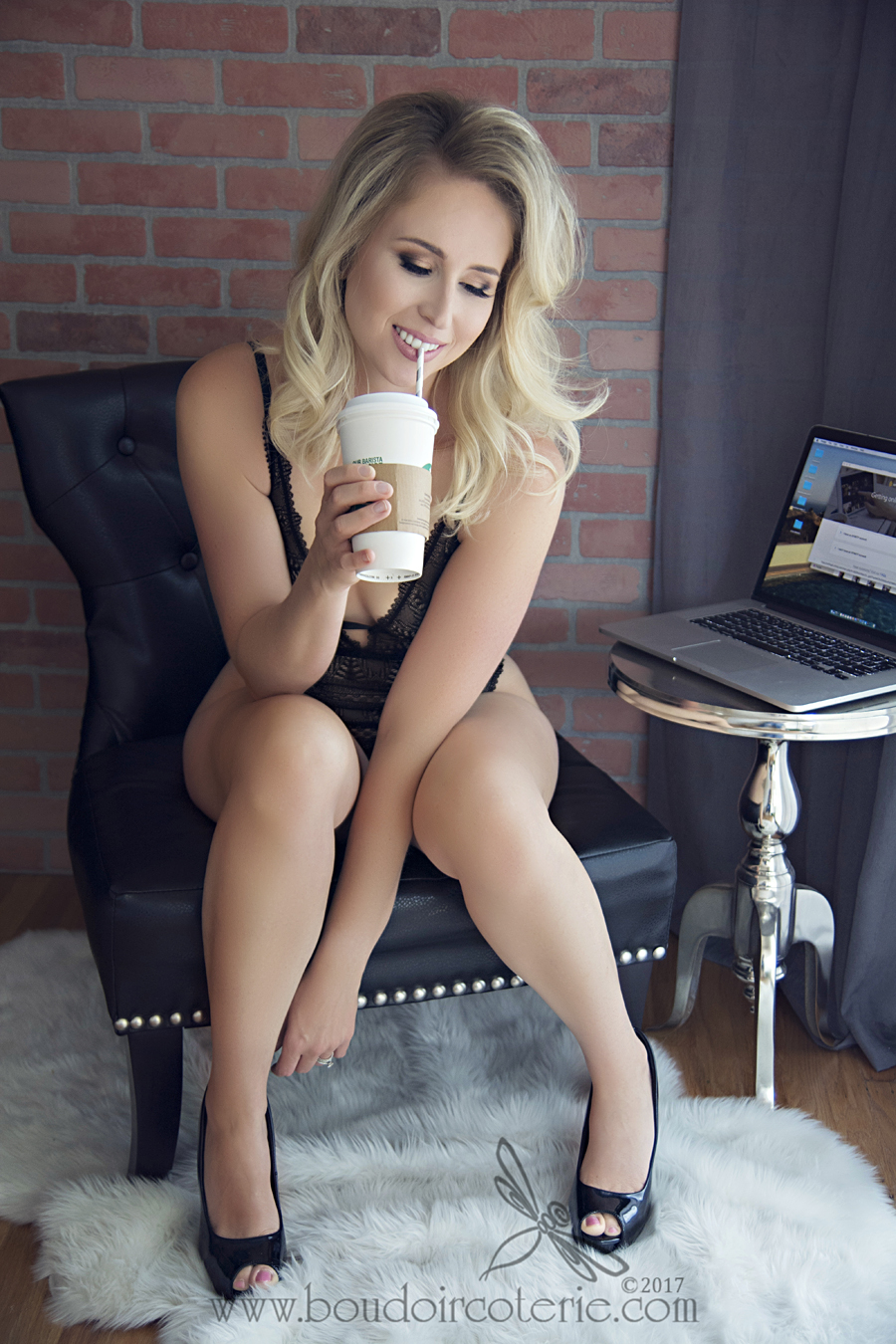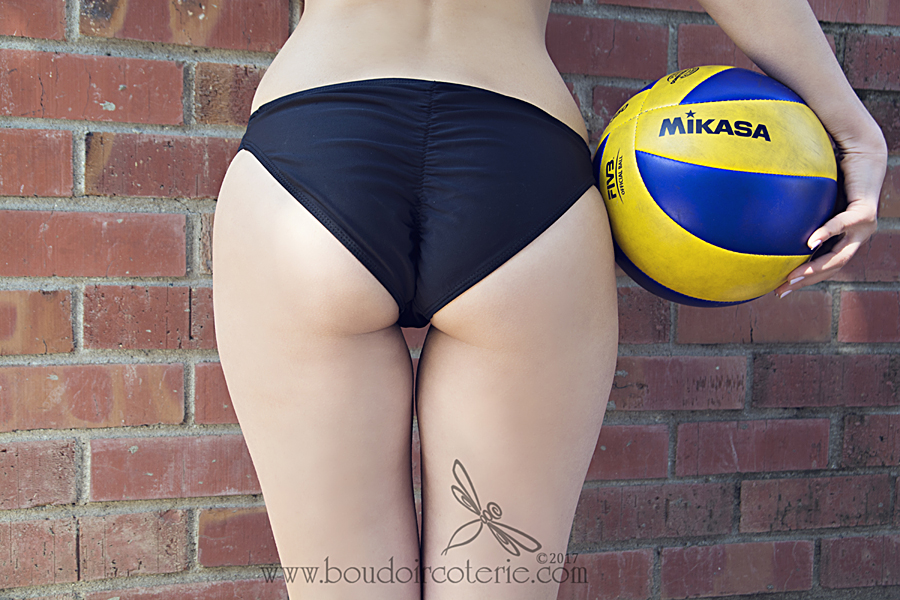 During the reveal, you'll instantly be brought back to when it all began. Sometimes it is that simple to make him see the real you: the real sexy you!
Heather

Keep updated on all that is happening with Boudoir Coterie by joining our VIP Mailing list. You'll also be the first to hear about upcoming events and specials, be privileged to VIP only offers, makeup and fashion tips and much more! P.S. We do not share or sell your info and you can unsubscribe at any time!