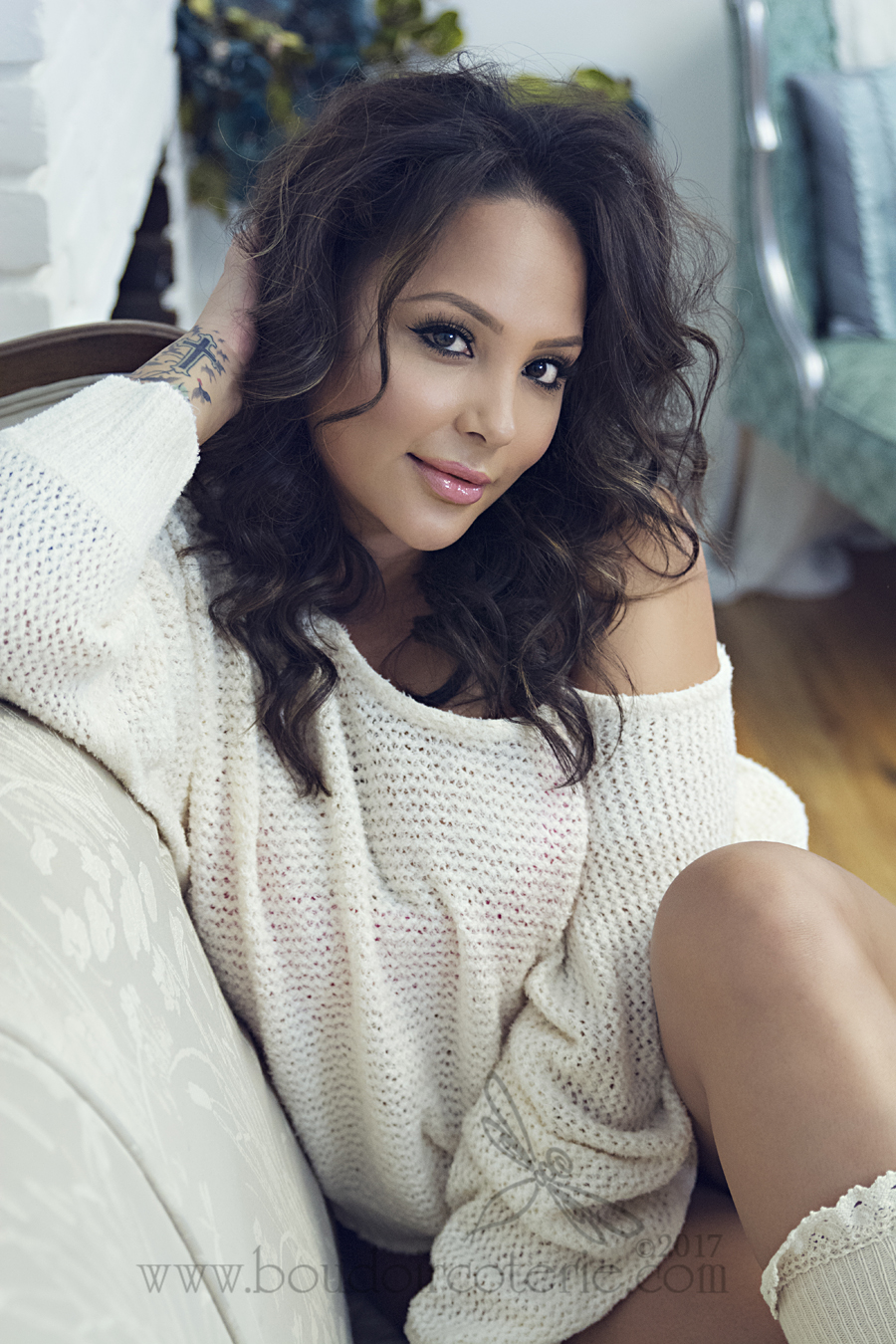 It's important to bring the real you out in your session. If that means your not a satin gal, great! Sometimes just a simple knit sweater or a cute cotton pantie does the trick. Cozy styles allow you to be relaxed and elegant, fun loving and seductive. It can be just as colorful, playful and creative as even the sexiest lingerie. Because, in the end, it's about having fun.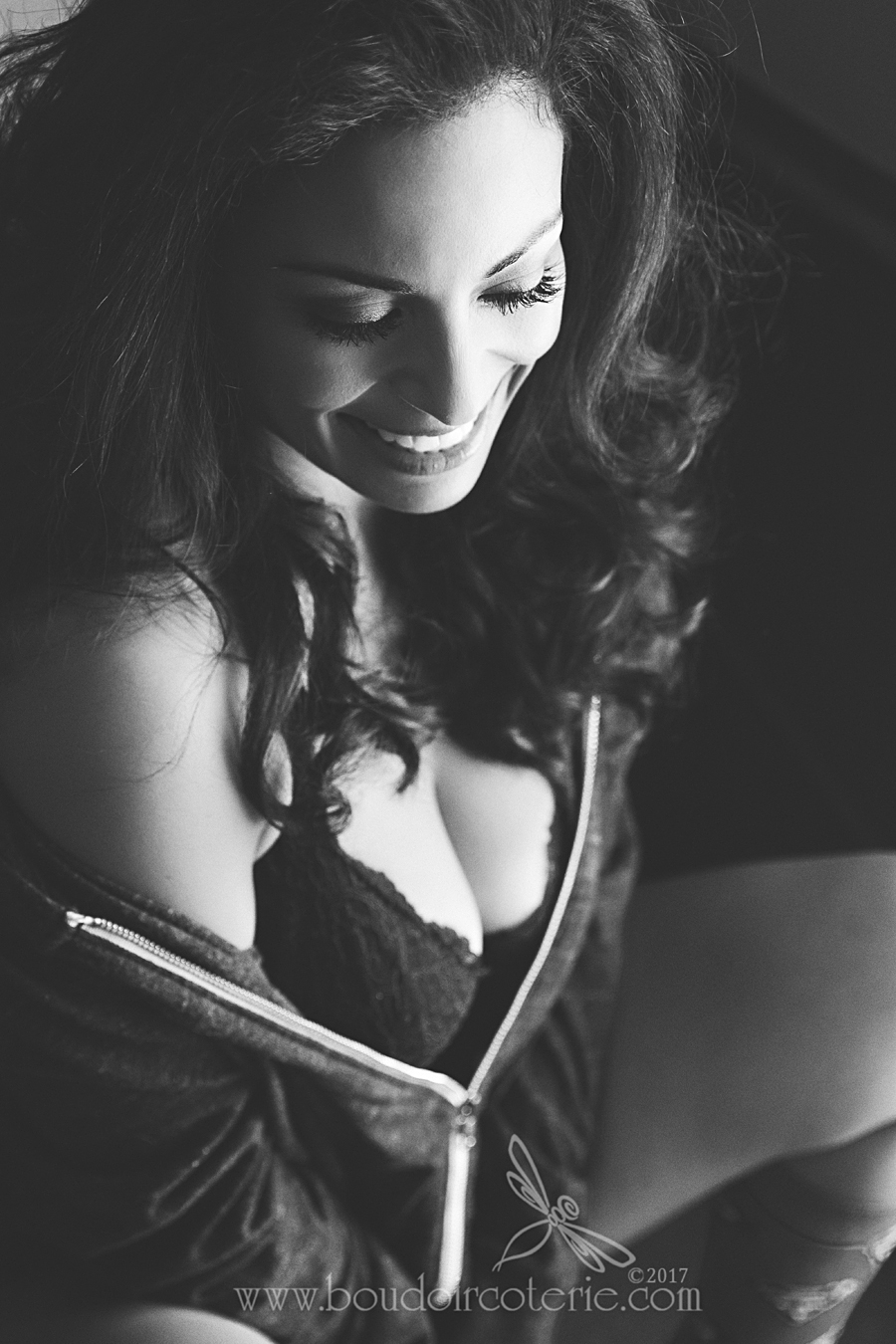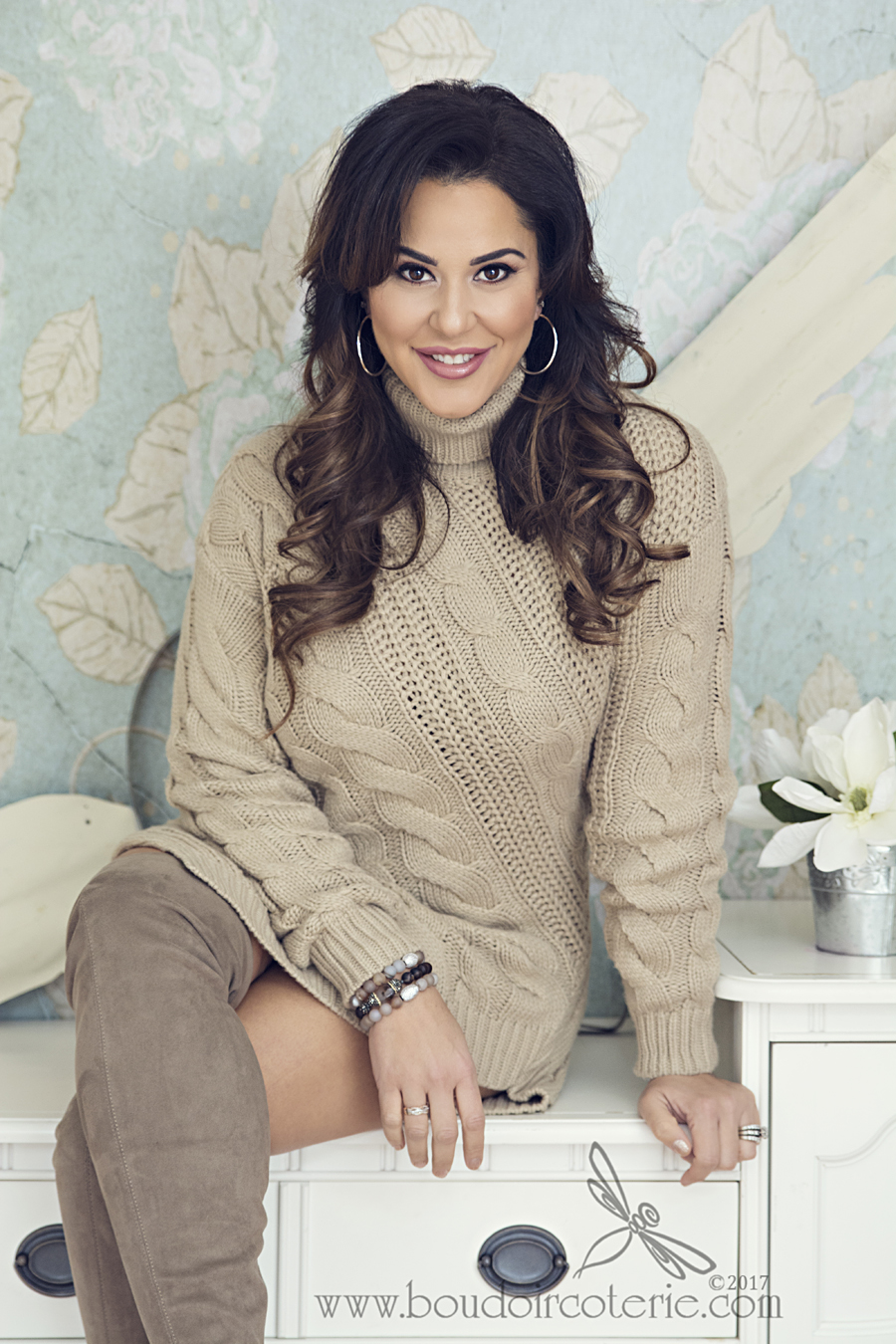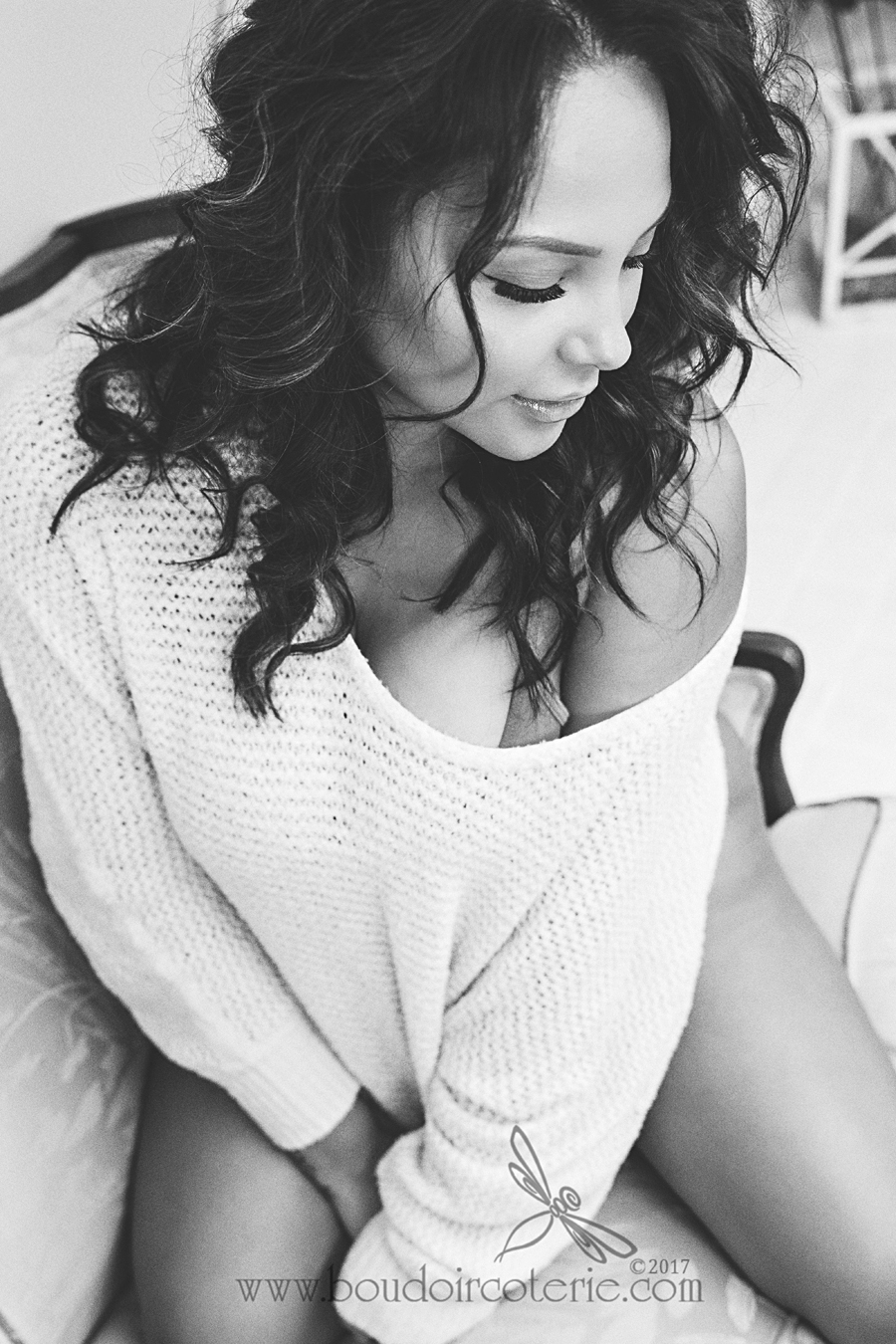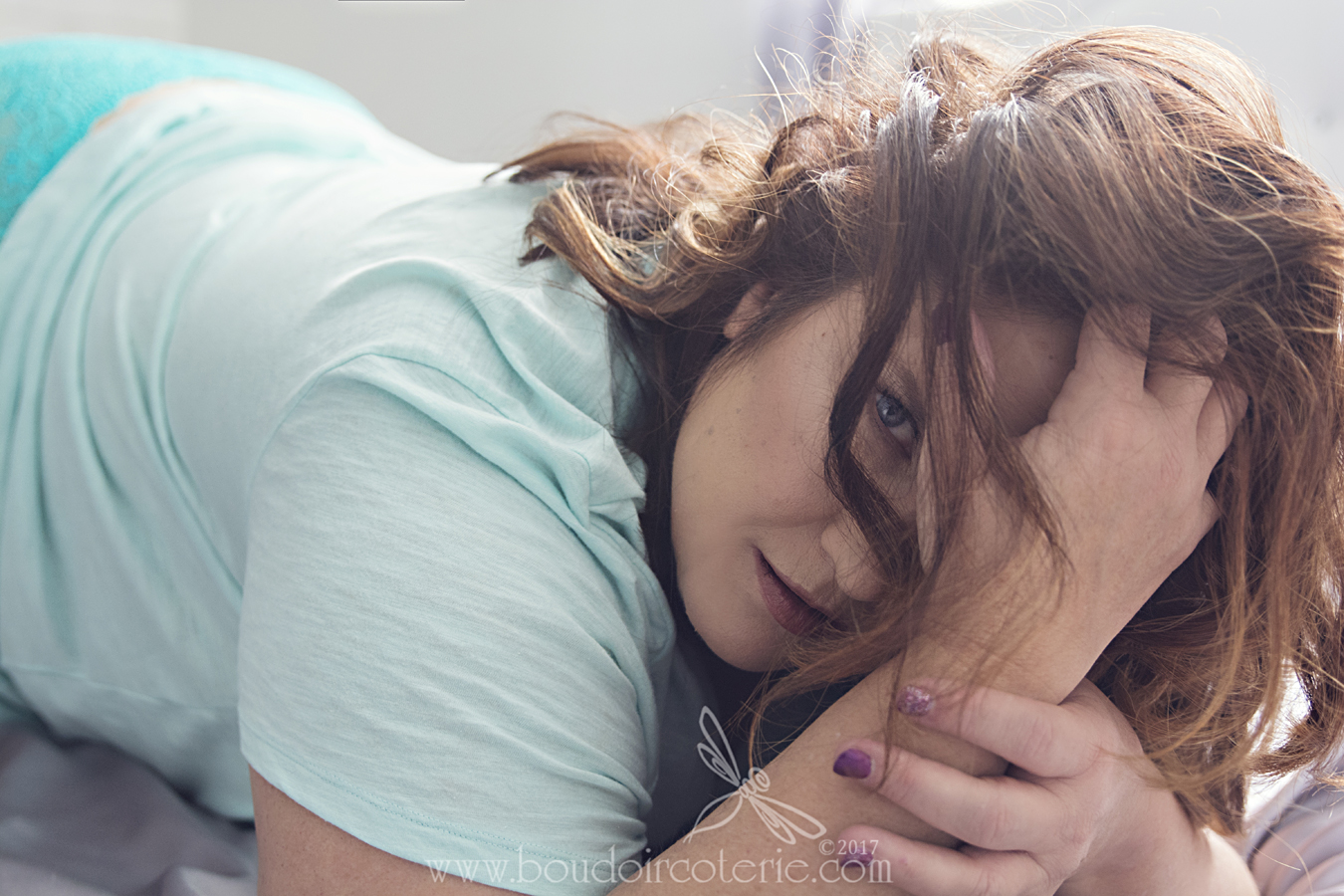 Miss O is one great example of a simple open knit sweater look making everything seem so comfortable yet sexy. One could not resist being drawn in by her deep gaze. Another wonderful example is Miss M and her plush sweater paired with adorable leg warmers. Head to toe she looks as soft as a cloud.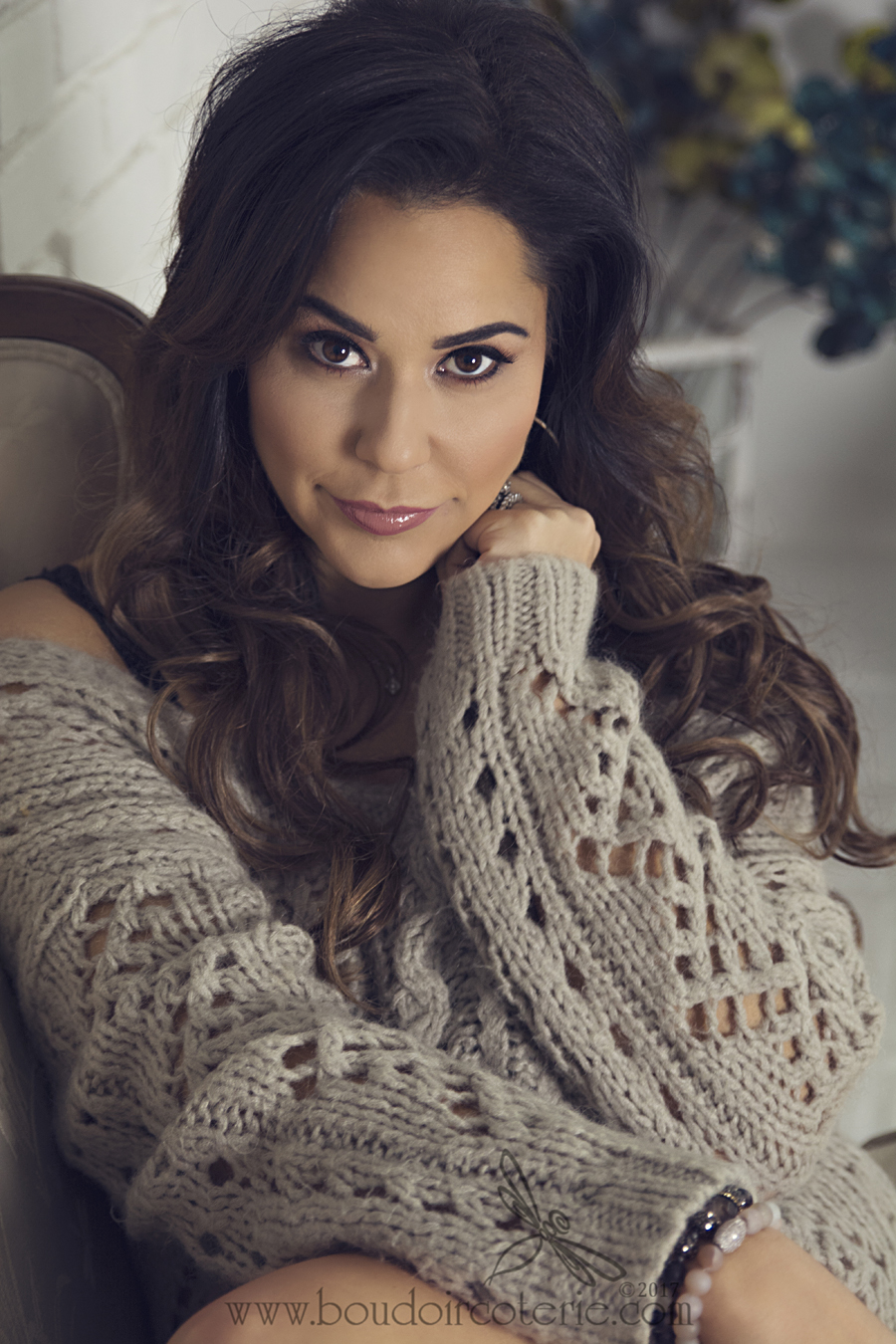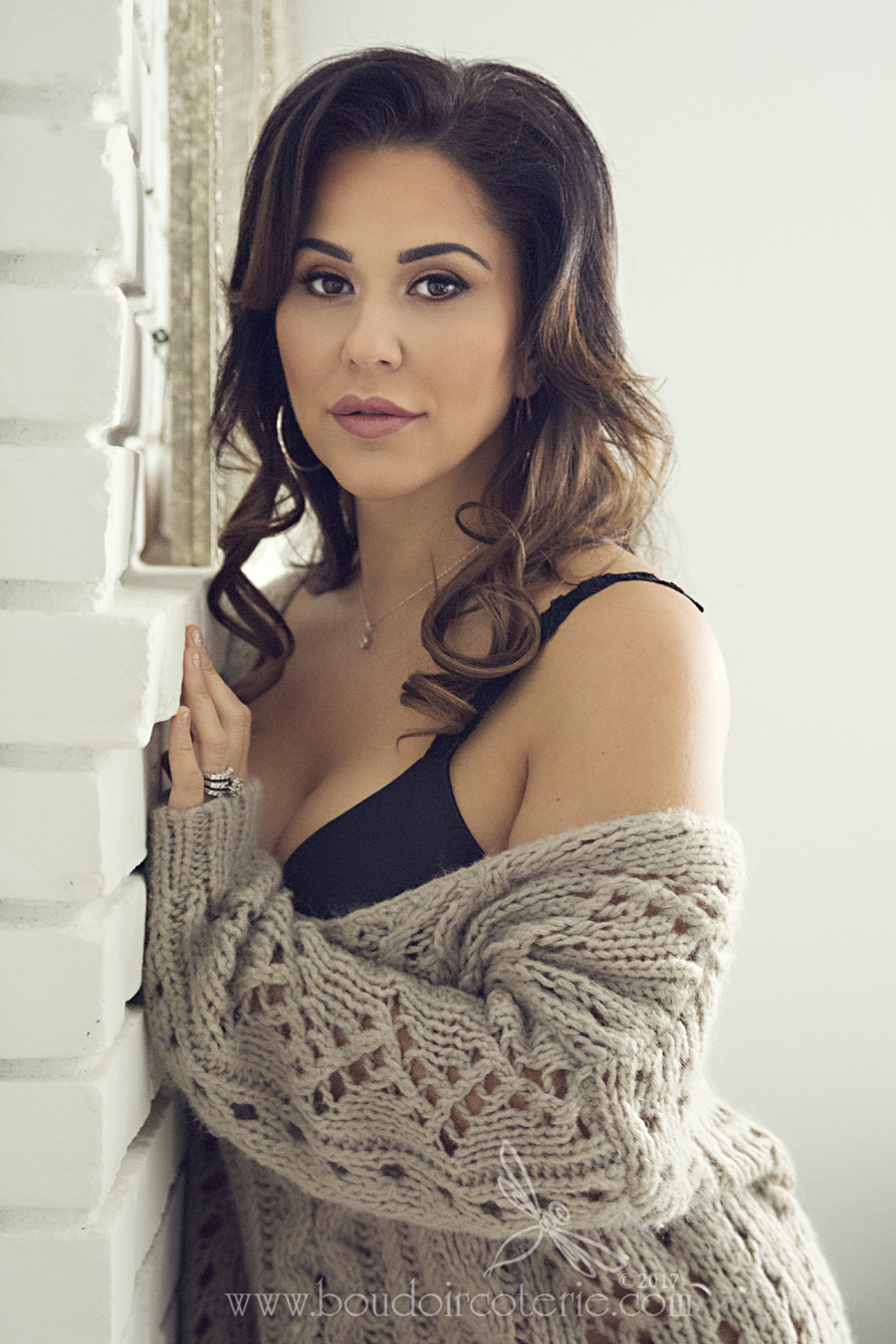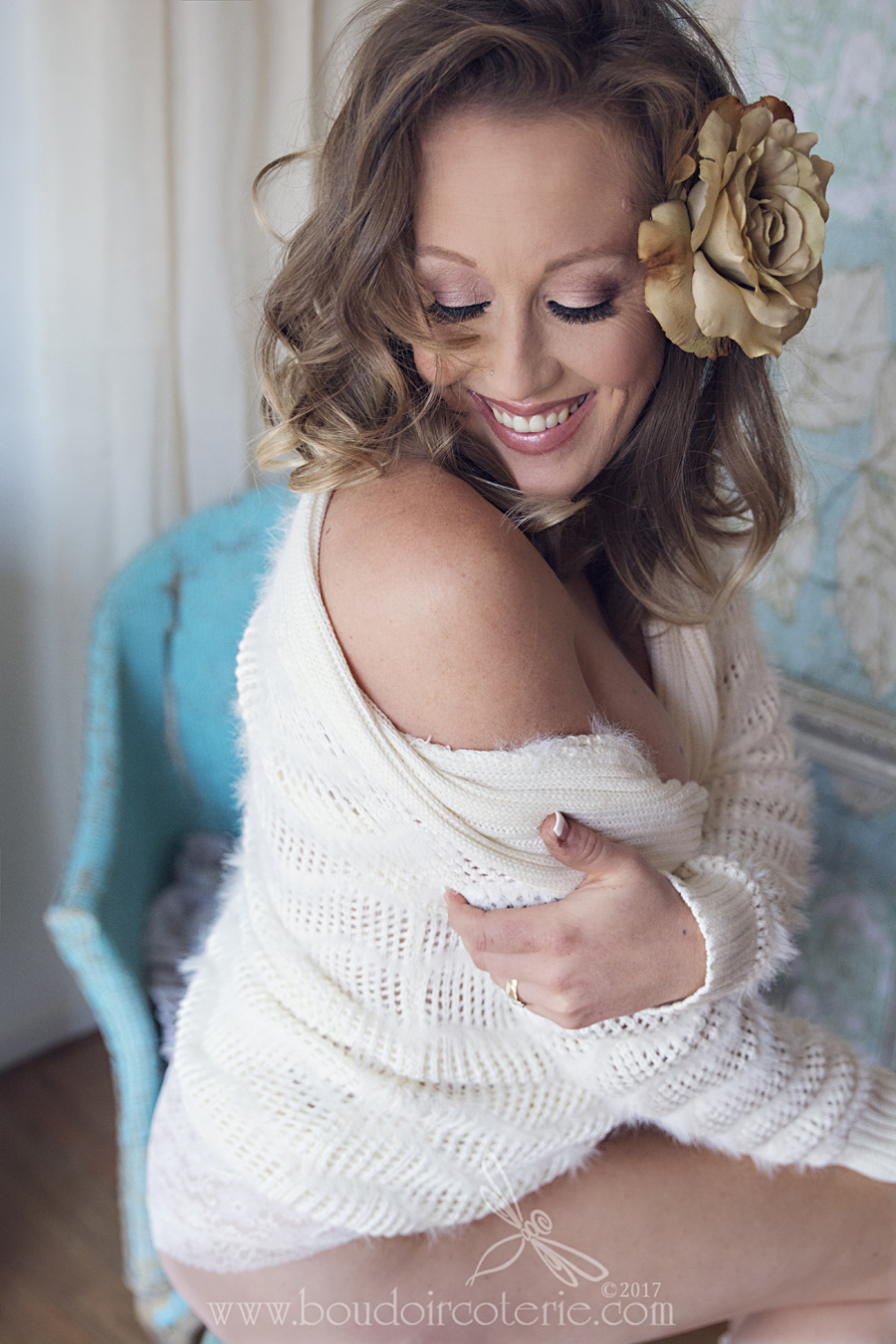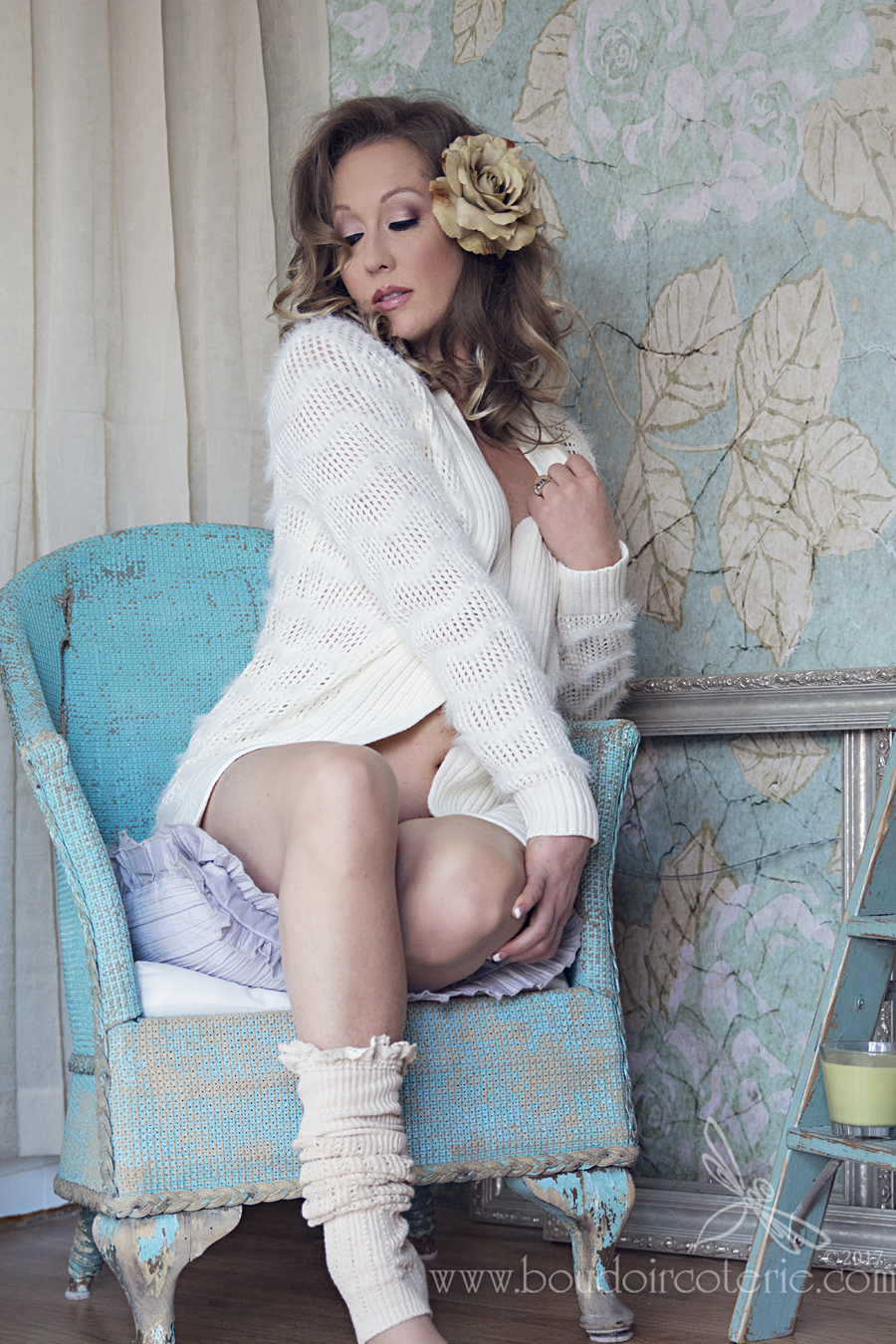 Miss E is showing her playful side with her color choice along with pairing a comfy cotton tee and lace panties. She feels at ease and confident which shows in her smile. Miss F embraces a little more of a seductive side to her cozy style with a full lace lingerie set simply paired with a lovely cotton cardigan. Her casual elegance shows through perfectly.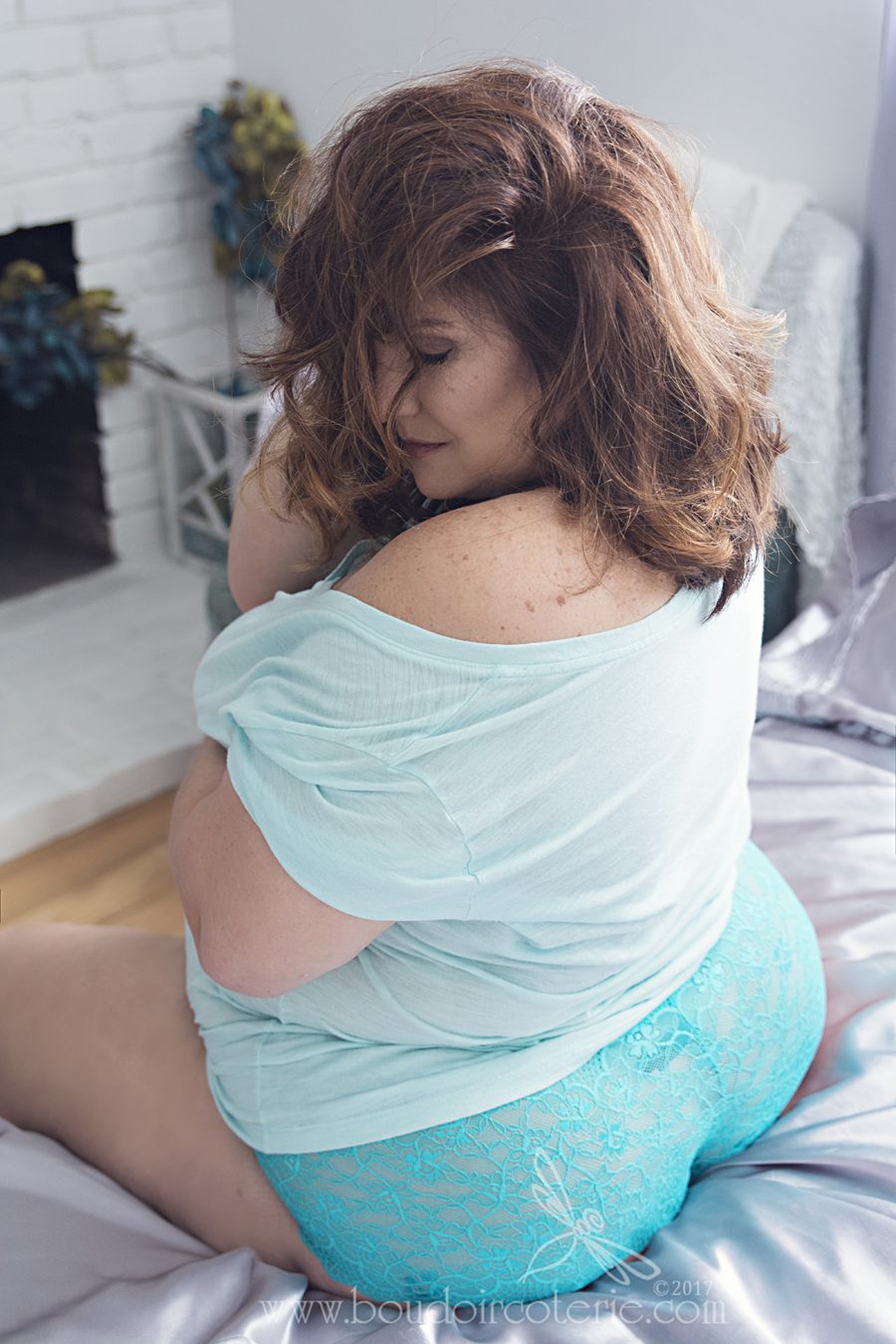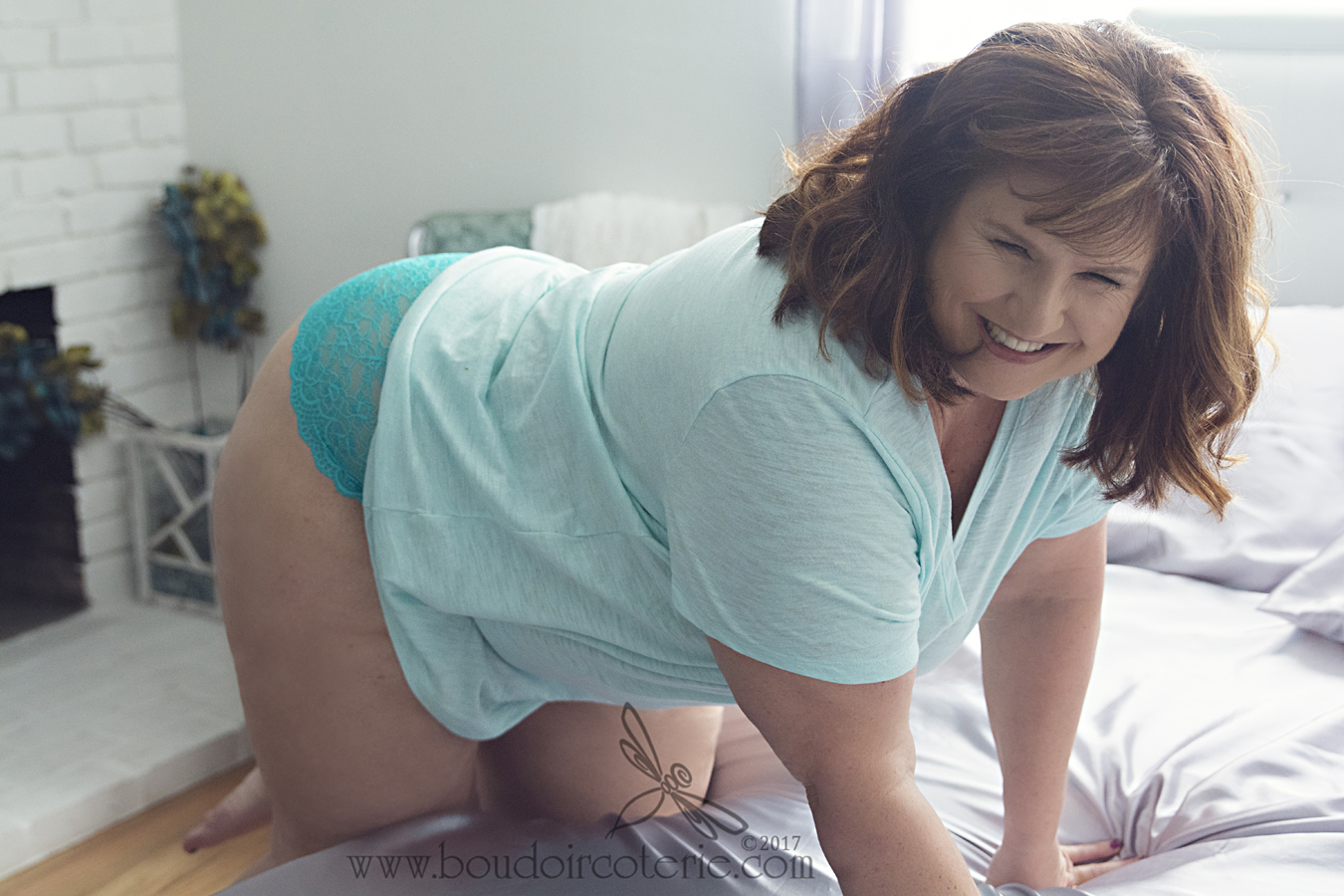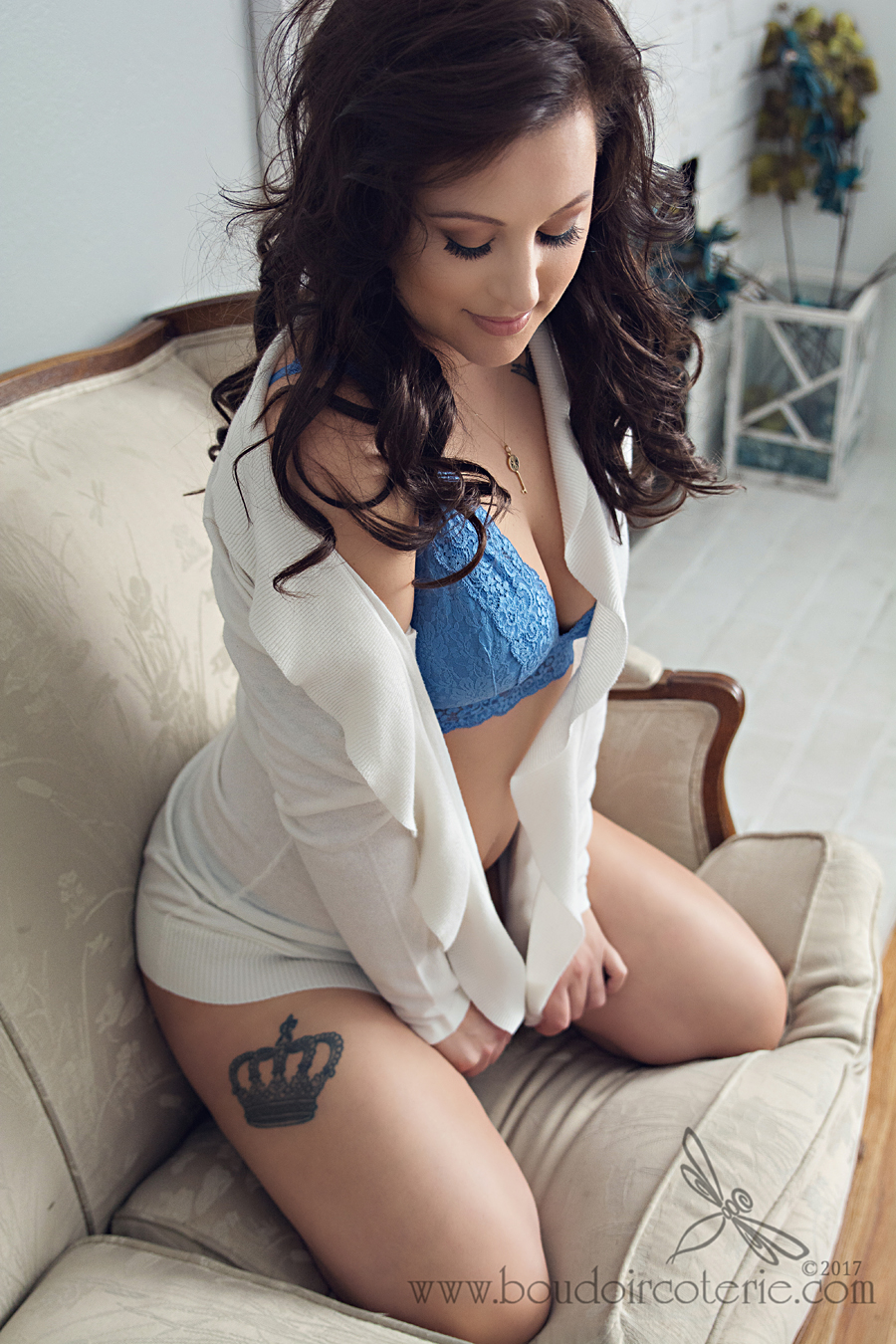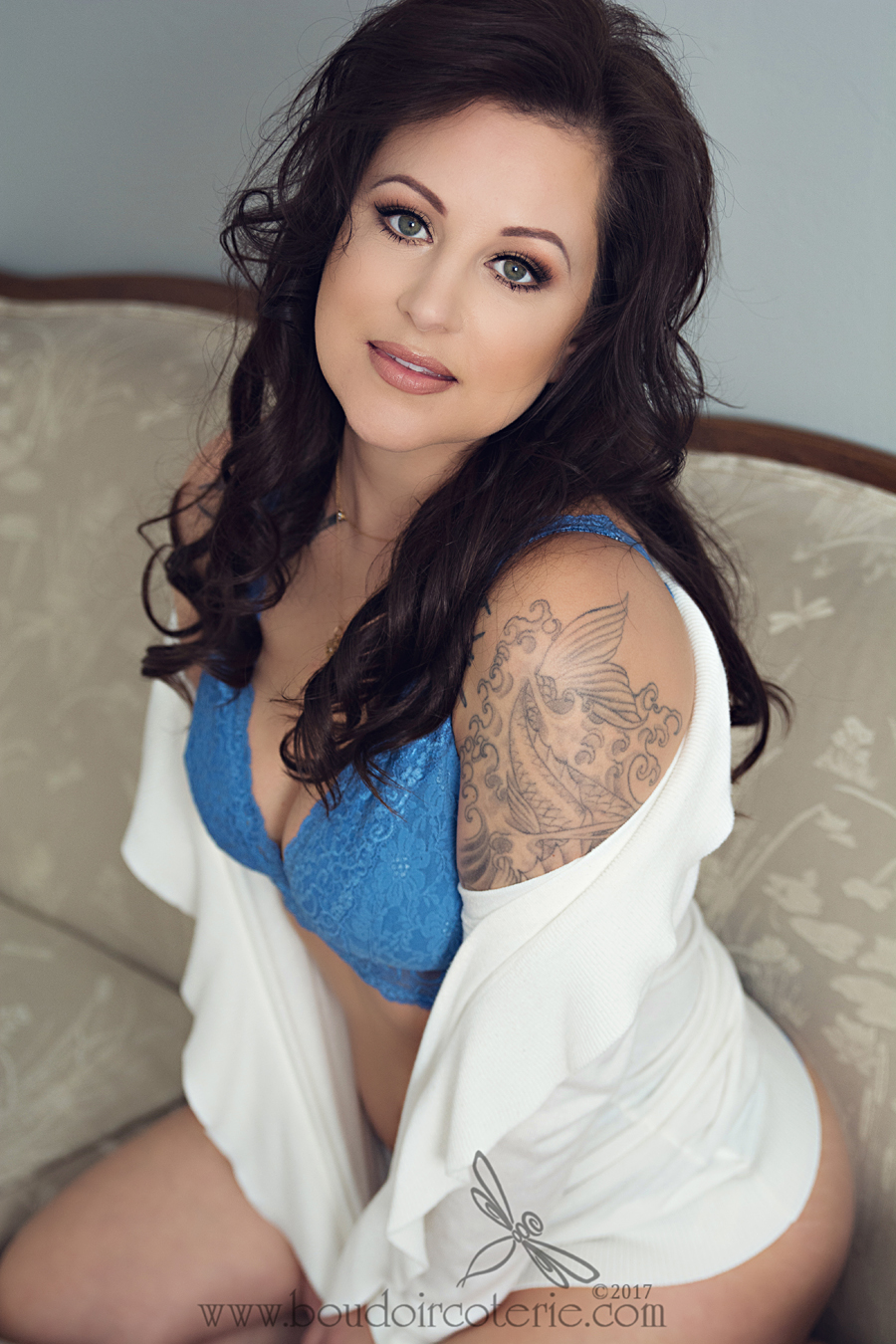 Miss C and Miss K step it up a notch in the creative department and show proudly their unique personalities through their outfits. Miss C gives you her superhero side with her Superman socks. She made it even cooler with her charcoal hoodie and sexy black lace bra. Miss K is Cozy meets Geek Chic perfection with her Harry Potter panties, cotton tank top, and black rim glasses.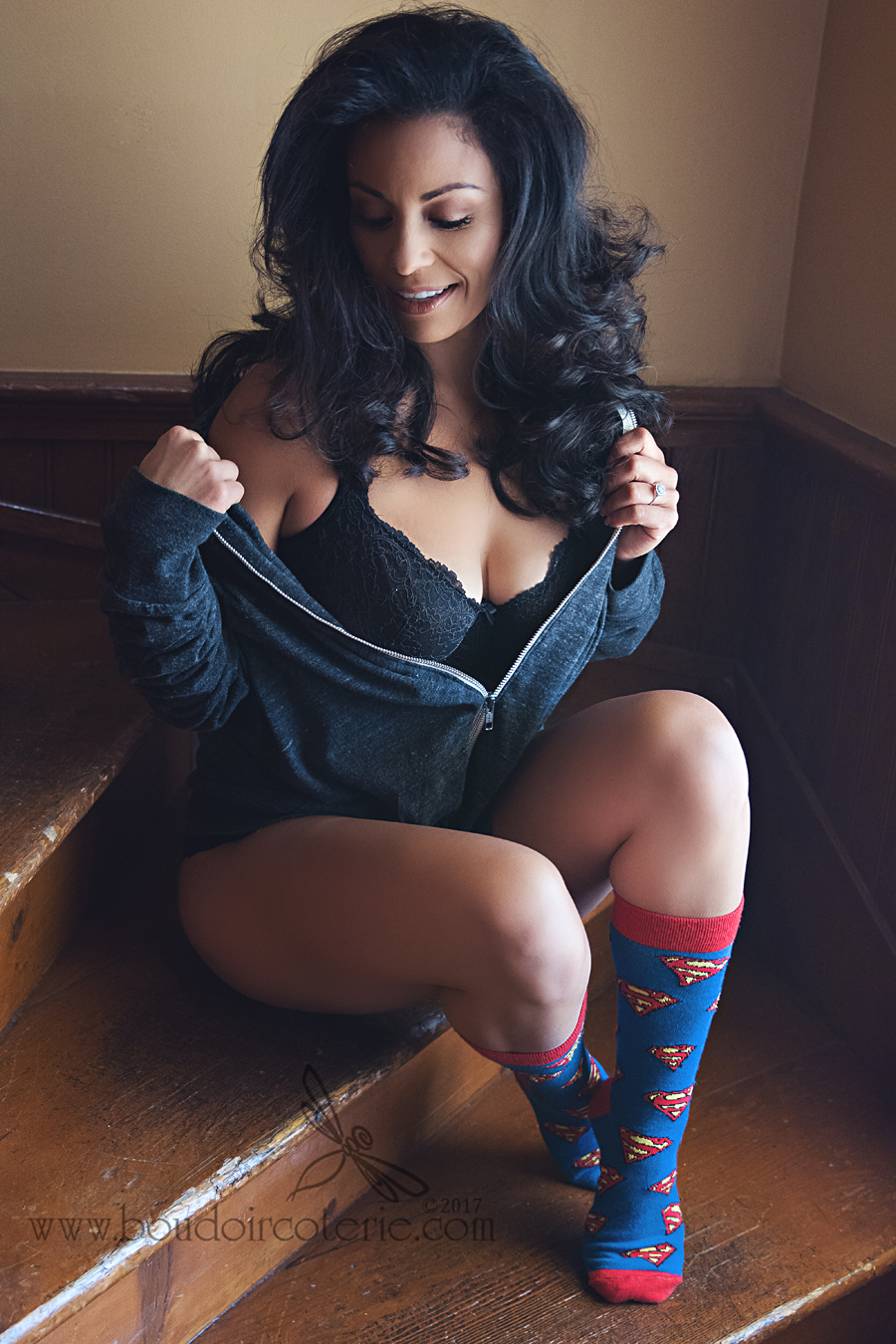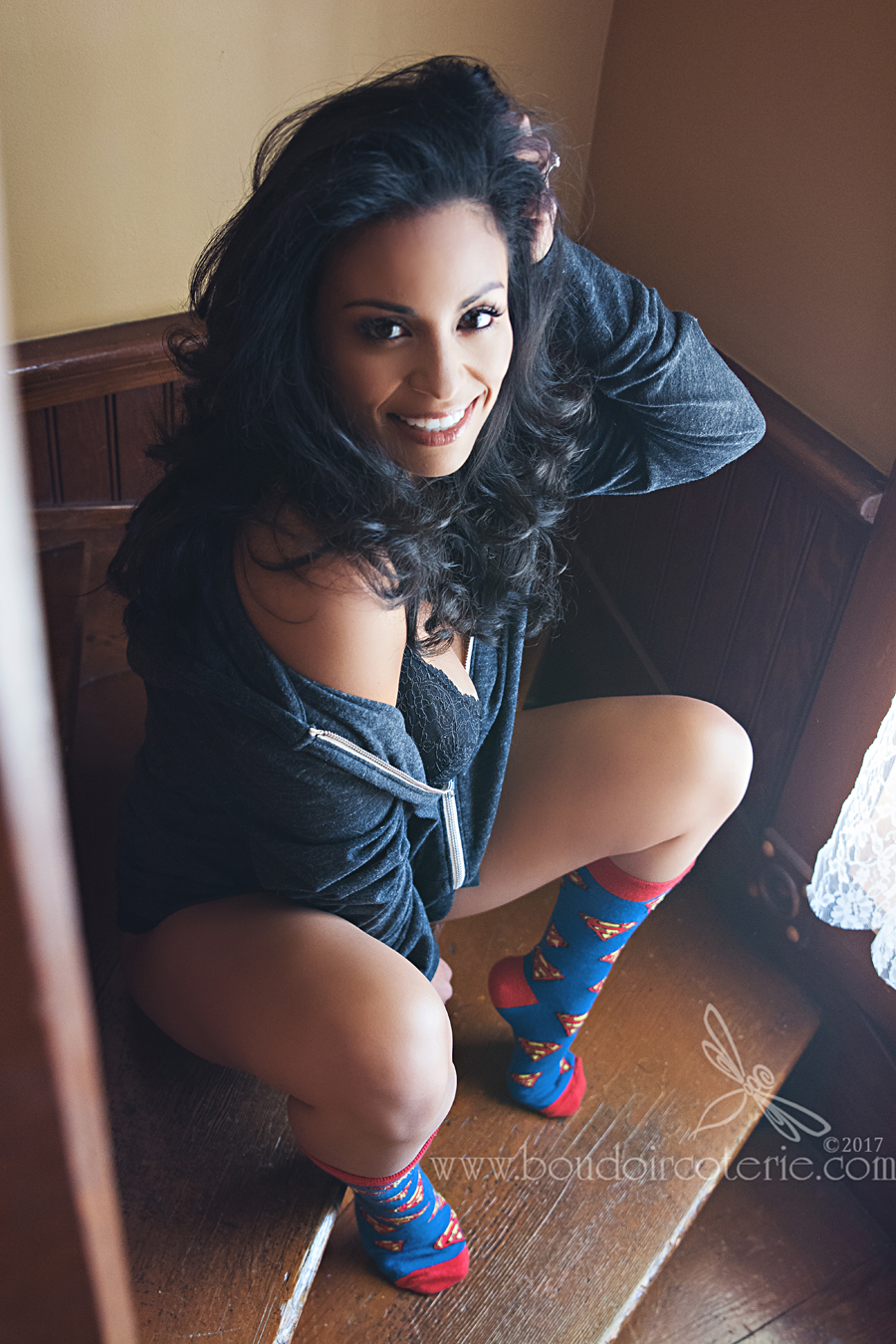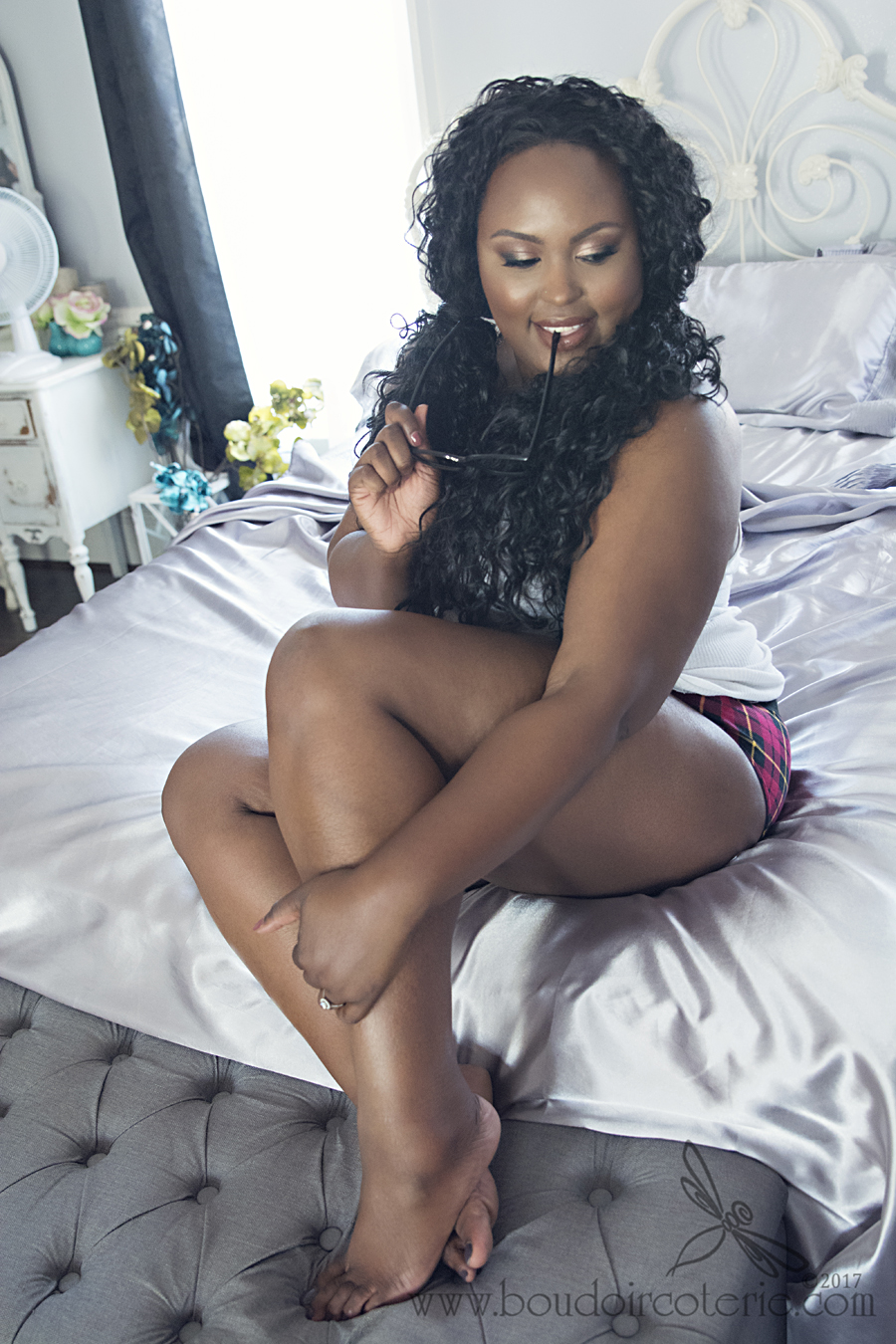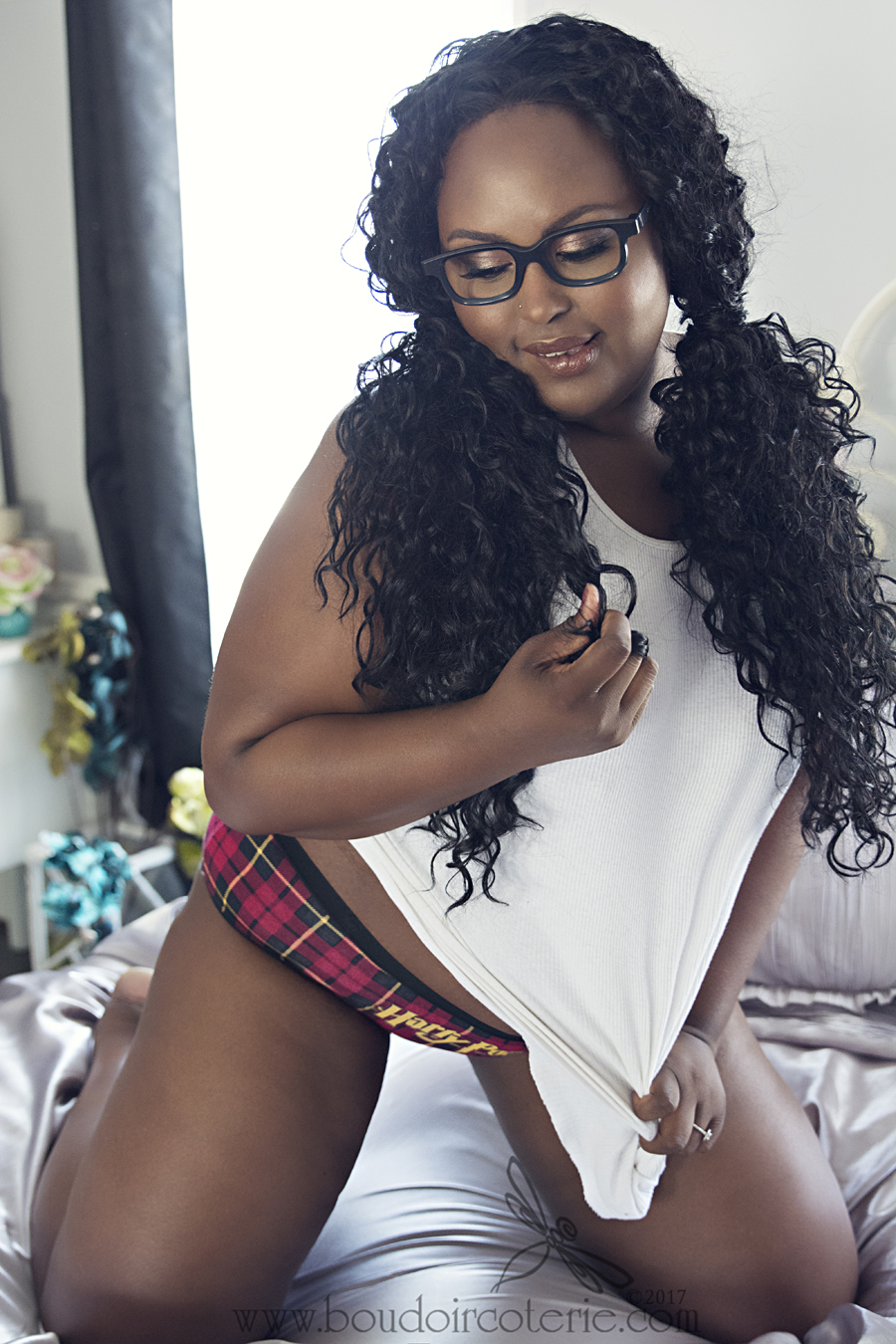 For whatever personality trait you want to show, be it cozy or no, there's lingerie that.  
Heather

Keep updated on all that is happening with Boudoir Coterie by joining our VIP Mailing list. You'll also be the first to hear about upcoming events and specials, be privileged to VIP only offers, makeup and fashion tips and much more! P.S. We do not share or sell your info and you can unsubscribe at any time!