Tushy Tuesday | Bridal Boudoir San Jose Bay Area
It's that lovely day again… Tushy Tuesday!
Today should have been last weeks post but I was out of town and didn't pre-blog this.
I have to say, after years of shooting boudoir and brides, I have seen some adorable, sexy and fabulous sets of bridal lingerie! These panties are fantastic; little satin bows with crystal centers and pee-a-boo sheer fabric- I love it! Not to mention, she wears these well. 😉
Happy Tushy Tuesday!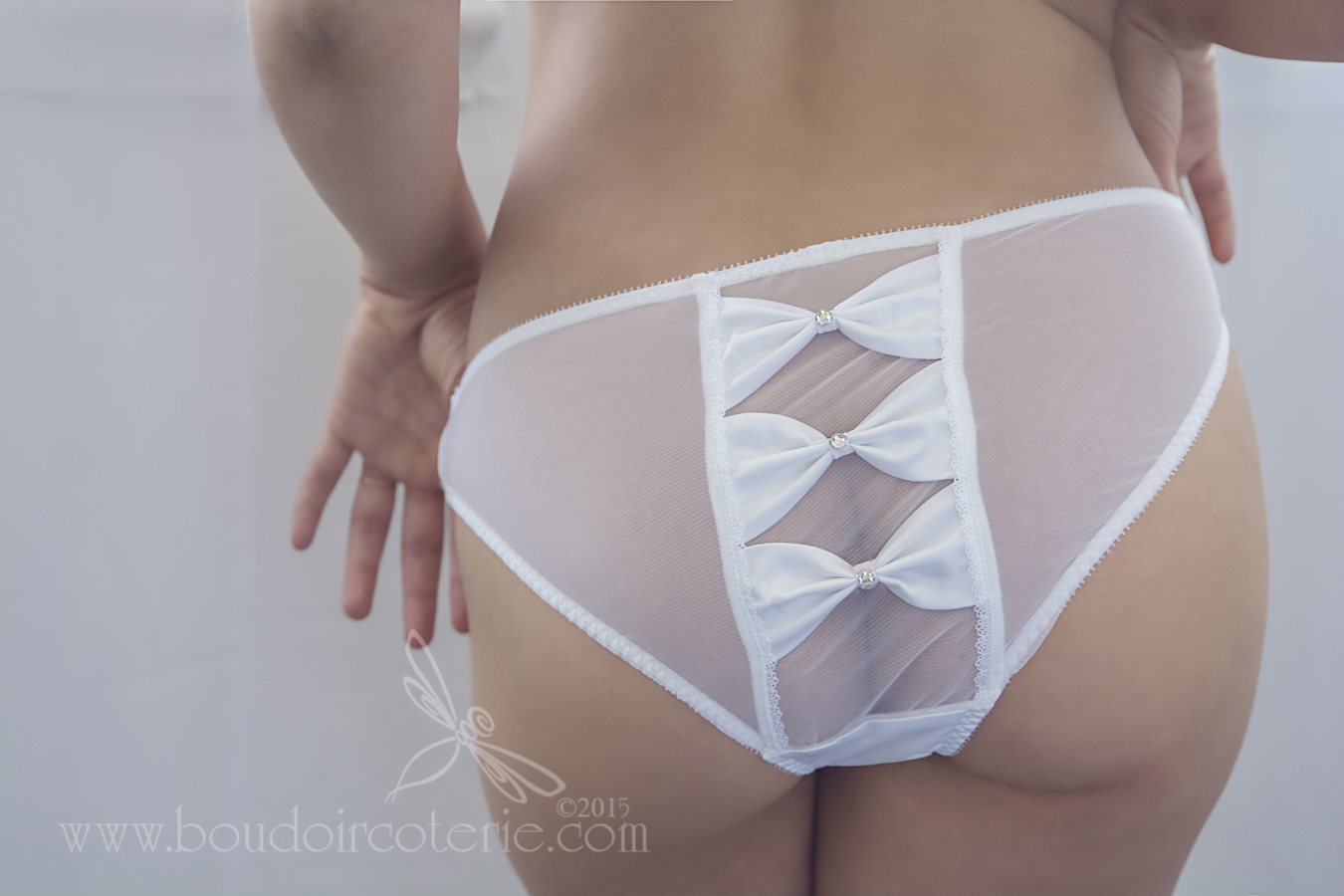 Do you have sexy bridal lingerie? Why not treat him/her with some fabulous images of you wearing it? Your only get one wedding night, but your images will last a lifetime!
Contact Us Today and we'll help you plan your perfect bridal boudoir session!


Keep updated on all that is happening with Boudoir Coterie by joining our VIP Mailing list. You'll also be the first to hear about upcoming events and specials, be privileged to VIP only offers, makeup and fashion tips and much more! P.S. We do not share or sell your info and you can unsubscribe at any time!